OVERVIEW
The Thuya is a versatile and well balanced model in terms of layout and design elements. Indeed, it is not too long, but still gives a similar feeling than the one you get when entering the Magnolia, especially in the living area and the kitchen. There is no downstairs bedroom in this 26ft long model, but the loft is comfortable and it can still sleep two extra guests in the living area with a sofa-bed. The Thuya is the perfect unit for luxury short term rentals, with the Minimaliste high end finishes in a nice compact open space design. It is definitely a good choice when it comes to providing a unique experience to the users.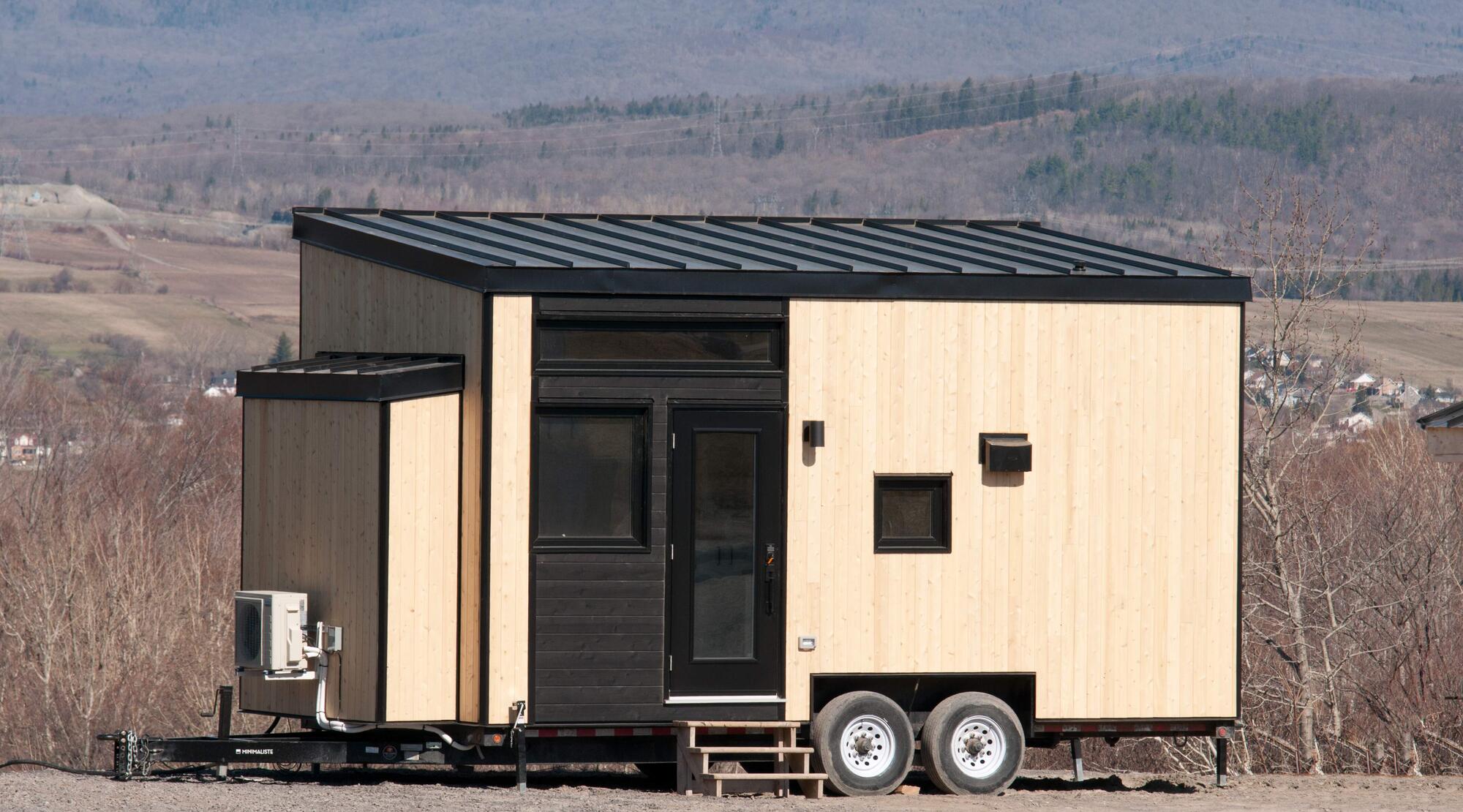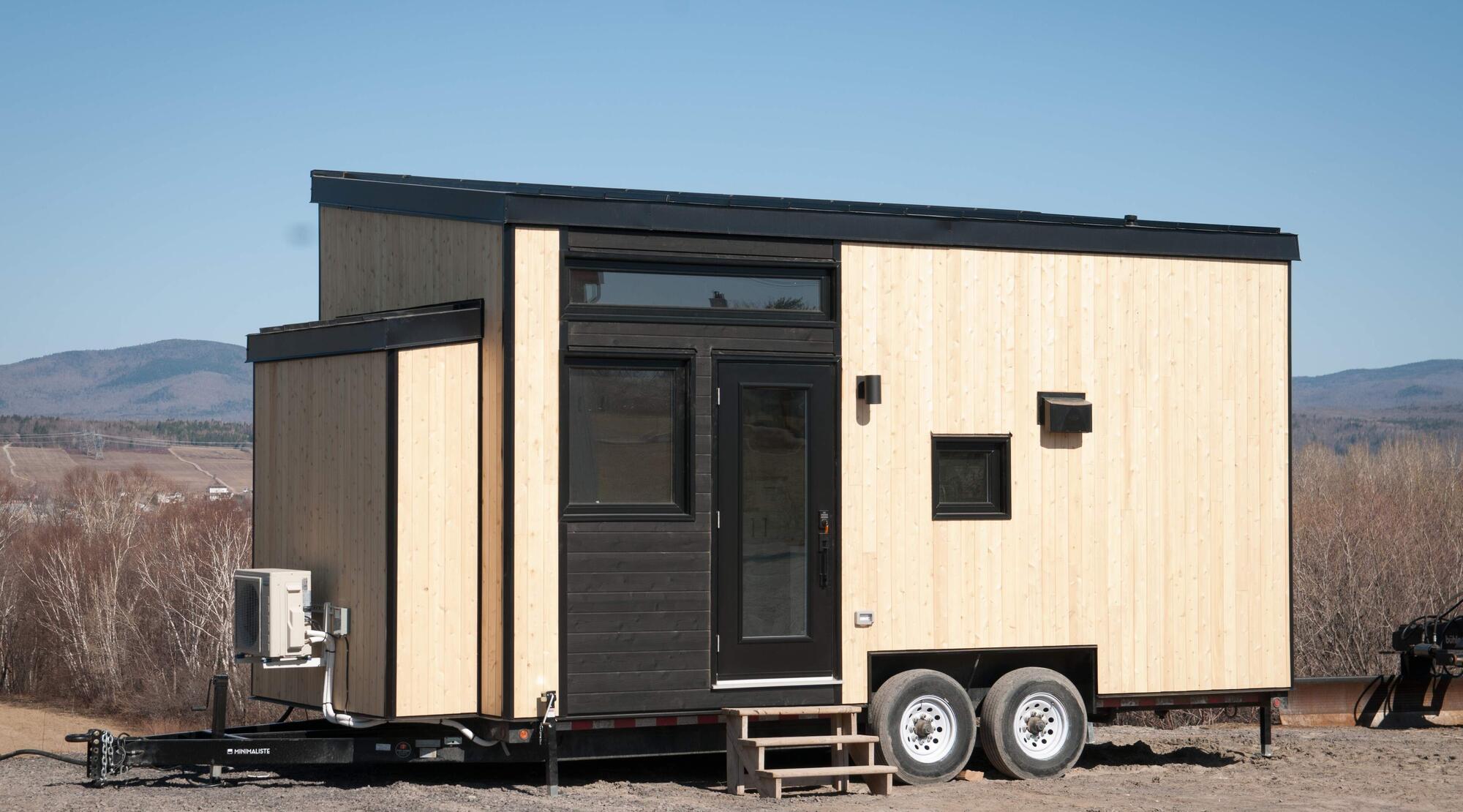 Exterior
The Thuya is the smallest model in our semi-permanent category. It has a lot of windows, allowing a brightful interior when the house is properly oriented on the land. This model also features our classic shed roof slope, maximizing the feeling of height when you get inside. The materials we can use for the exterior cladding is either a mix of horizontal wood grain imitation steel combined with vertical steel siding or a mix of horizontal cedar with vertical steel siding.
Interior
The interior of the Thuya is compact, but really optimized. The brightful living area is combined with a dining area that can sit 4 people comfortably. The couch is located in the bump-out section, oriented towards the rest of the house. A television can be installed on the loft wall if desired. The kitchen includes all the necessary elements for short term stays, but can also be suitable for full time living.