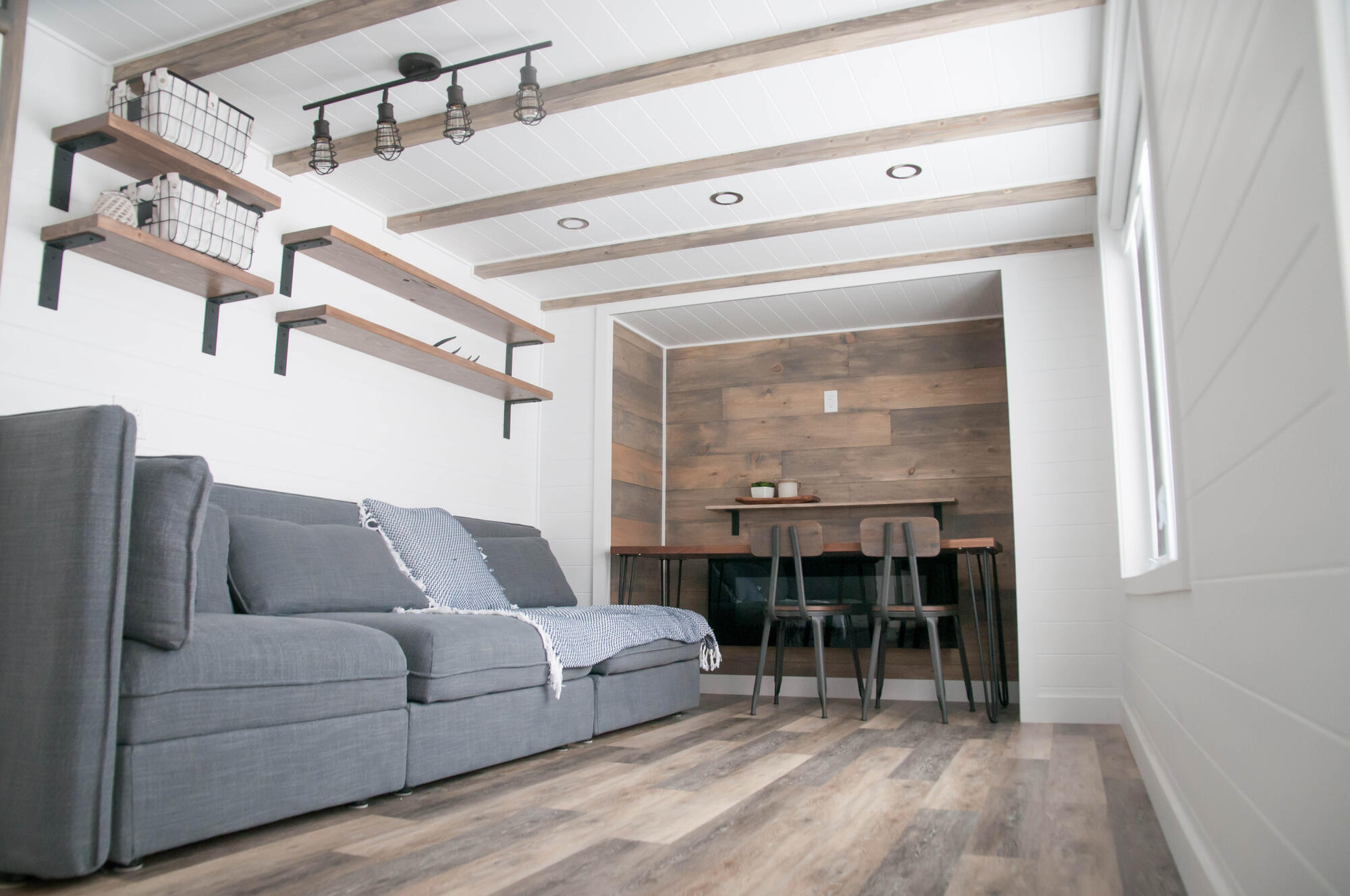 OVERVIEW
The Ébène is our model offering the most space on the first floor. Indeed, the two lofts at both ends of the house allow for a big open space. One of the loft is accessible through a storage staircase and the second one is accessible with a ladder. The living room is combined with the dining area, allowing for different layouts if you receive guests. This model is perfect to use as a cottage or secondary home, but can definitely be suitable for full time living. If you are into loft bedrooms, the Ébène is definitely a good pick.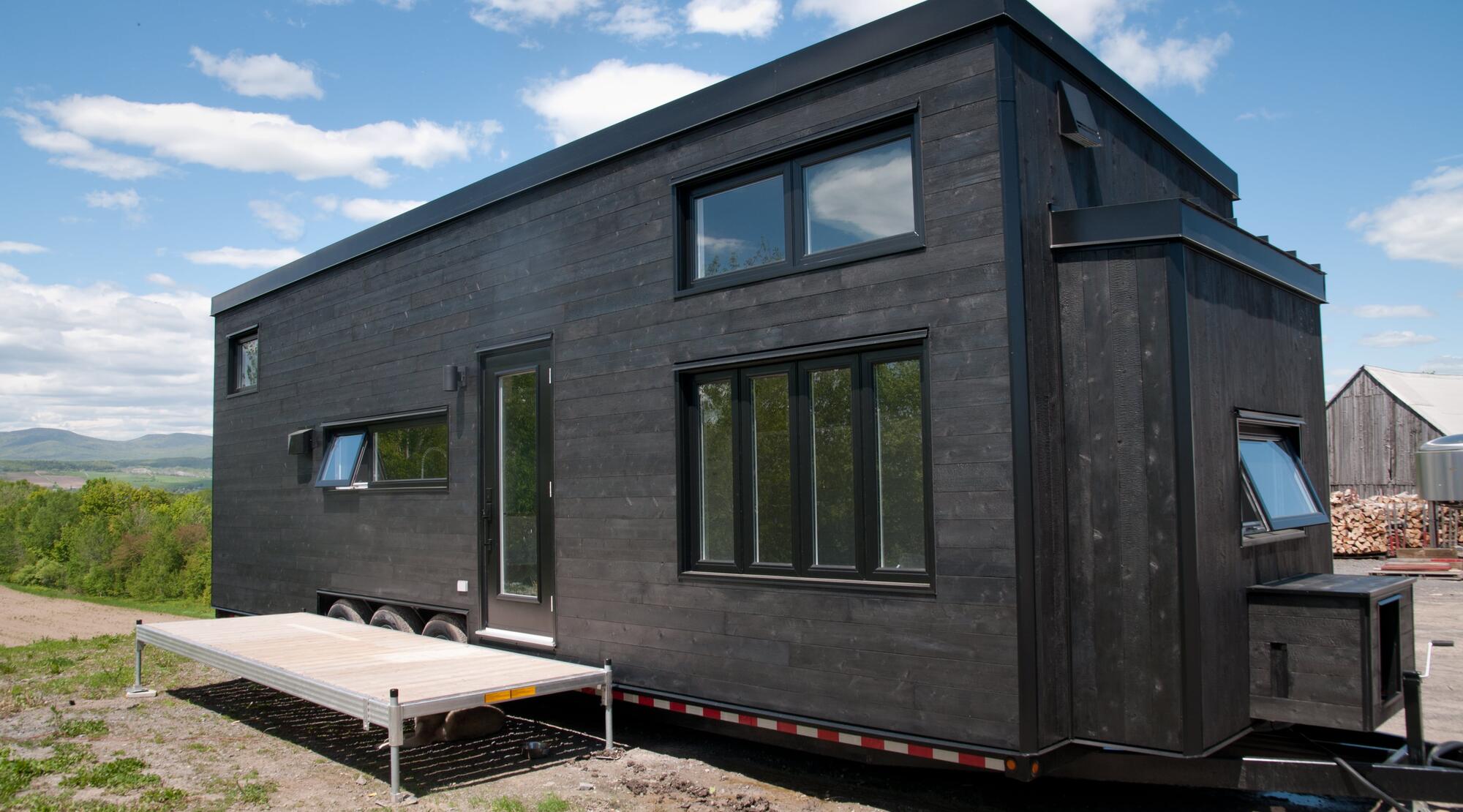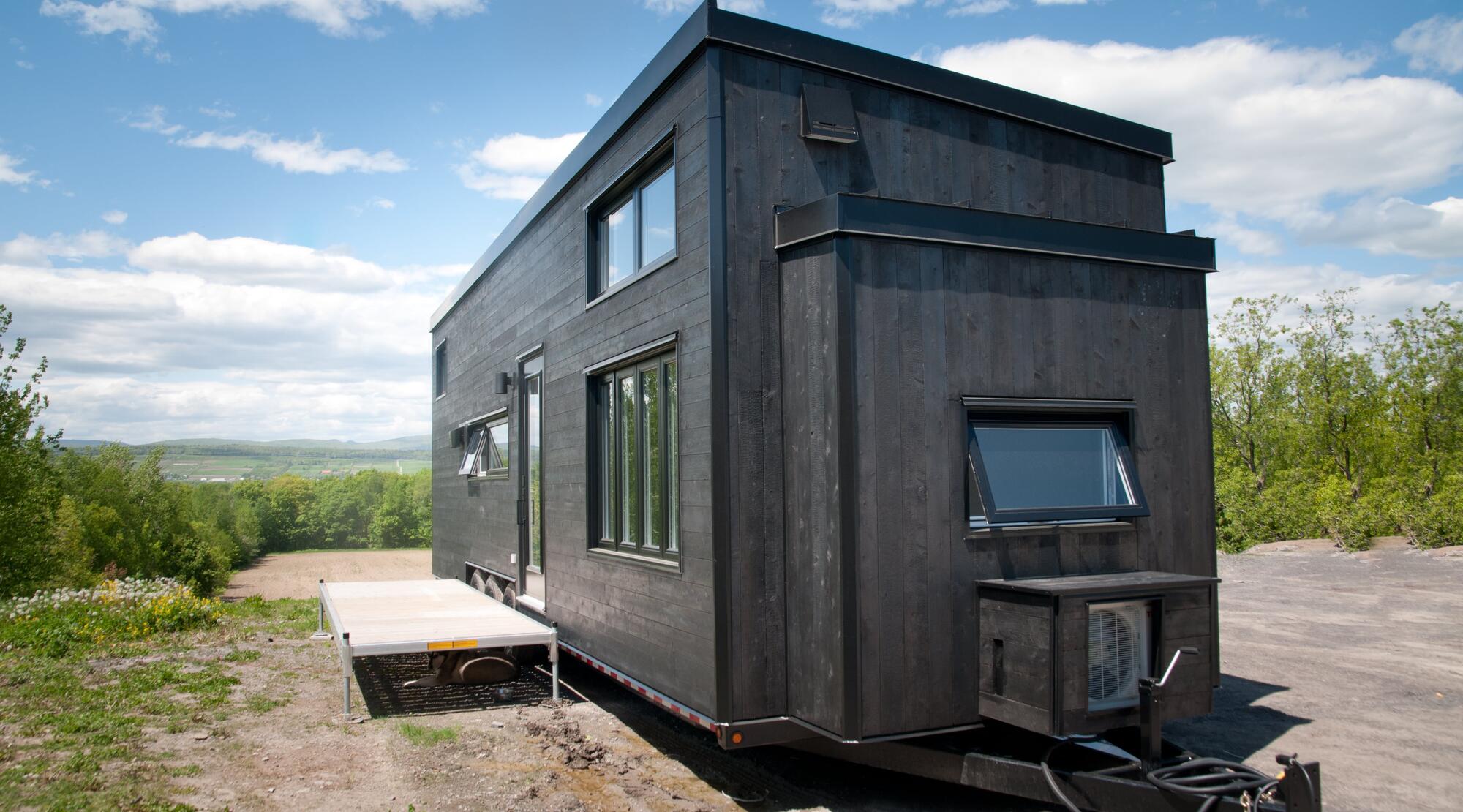 Exterior
The exterior design of the Ébène is similar to the Charme; there are plenty of windows that will allow a lot of natural light to brighten the open space interior. The standard siding is a mix of vertical and horizontal siding, cedar or steel. The house features a shed roof profile and the material used is steel sheets with hidden fasteners. The entrance door can only be one size, because of the loft at the front of the house. There is a big window in the living room and you can include one in the bump-out section if desired. All of the windows, trims along with the roofing can either be white, charcoal or black, depending on the customer's preference.
Interior
The interior of the Ébène feels really spacious; it is actually really close to the Charme model in terms of layout, but without the downstairs bedroom near the entrance. This creates more space to extend the living area underneath the master loft bedroom. This area is definitely the key element of this design; the living room is also used as a dining area and can be rearranged when you receive guests, with a rolling table and modular seats. The bump-out section is normally used for the TV area with built-in cabinets. The access to the main loft is with a storage staircase while the other loft requires a ladder. The Ébène includes a full size kitchen and fully functional bathroom, just like all of our semi-permanent homes. The standard interior is white painted engineered plywood siding for the walls and stained pine siding for the ceiling.