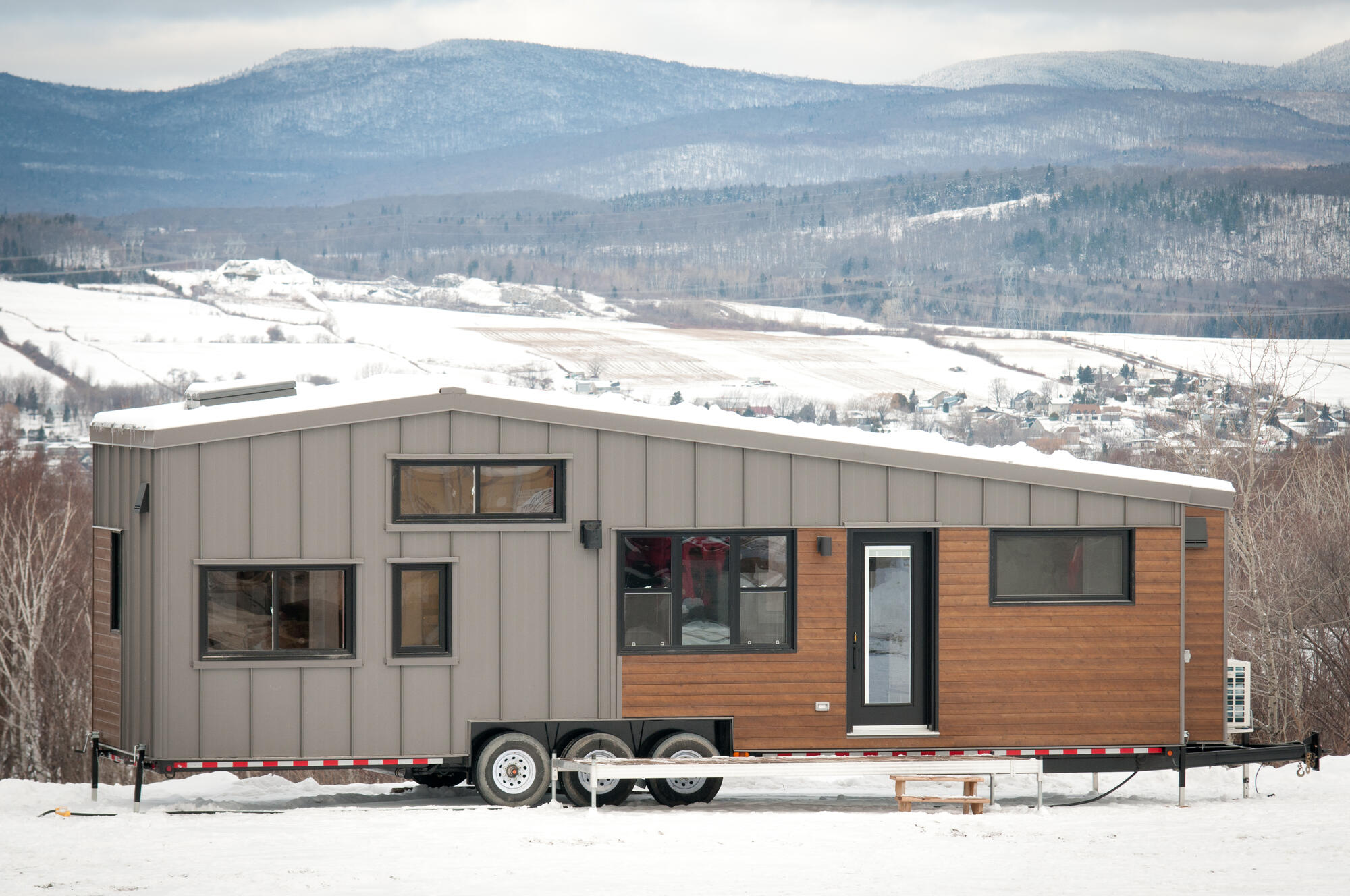 OVERVIEW
The Noyer XL definitely brings the Noyer design to another level. The overall look is quite similar to the regular Noyer, but includes an additional 7ft in length, allowing for a downstairs bedroom at the back of the home. This allows for more sleeping capacity and also makes the Noyer XL family friendly; it can fit a bunk bed or a double bed while the loft bedroom can fit a queen size bed. The upraised living area is also featured in this bigger version of the Noyer, which is definitely a game changer for storage. The kitchen includes all of the essentials while allowing for a dedicated space for the dining area, one of the key elements in this design. The bathroom in the Noyer XL is compact, but optimized to make it really functional, even for full time living.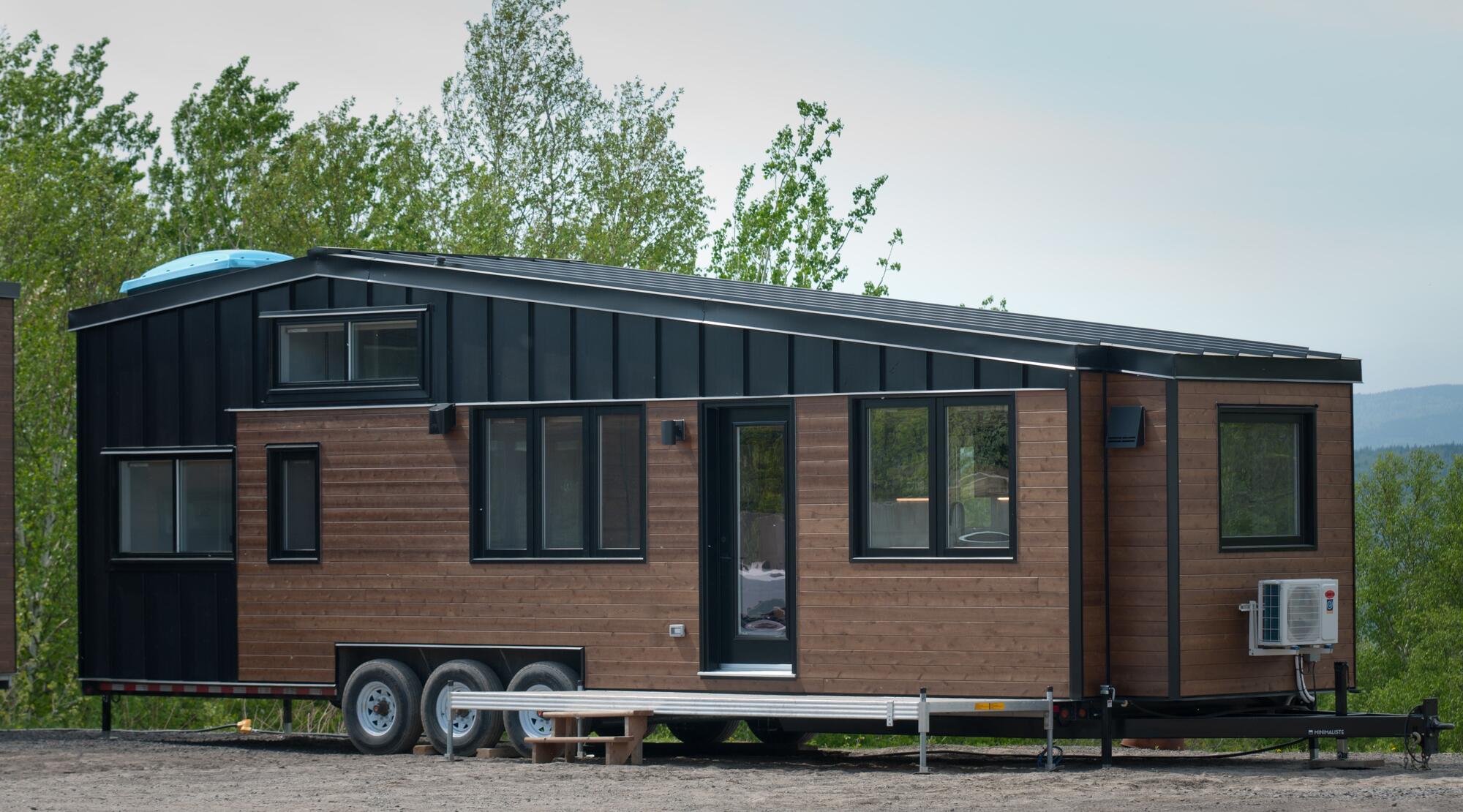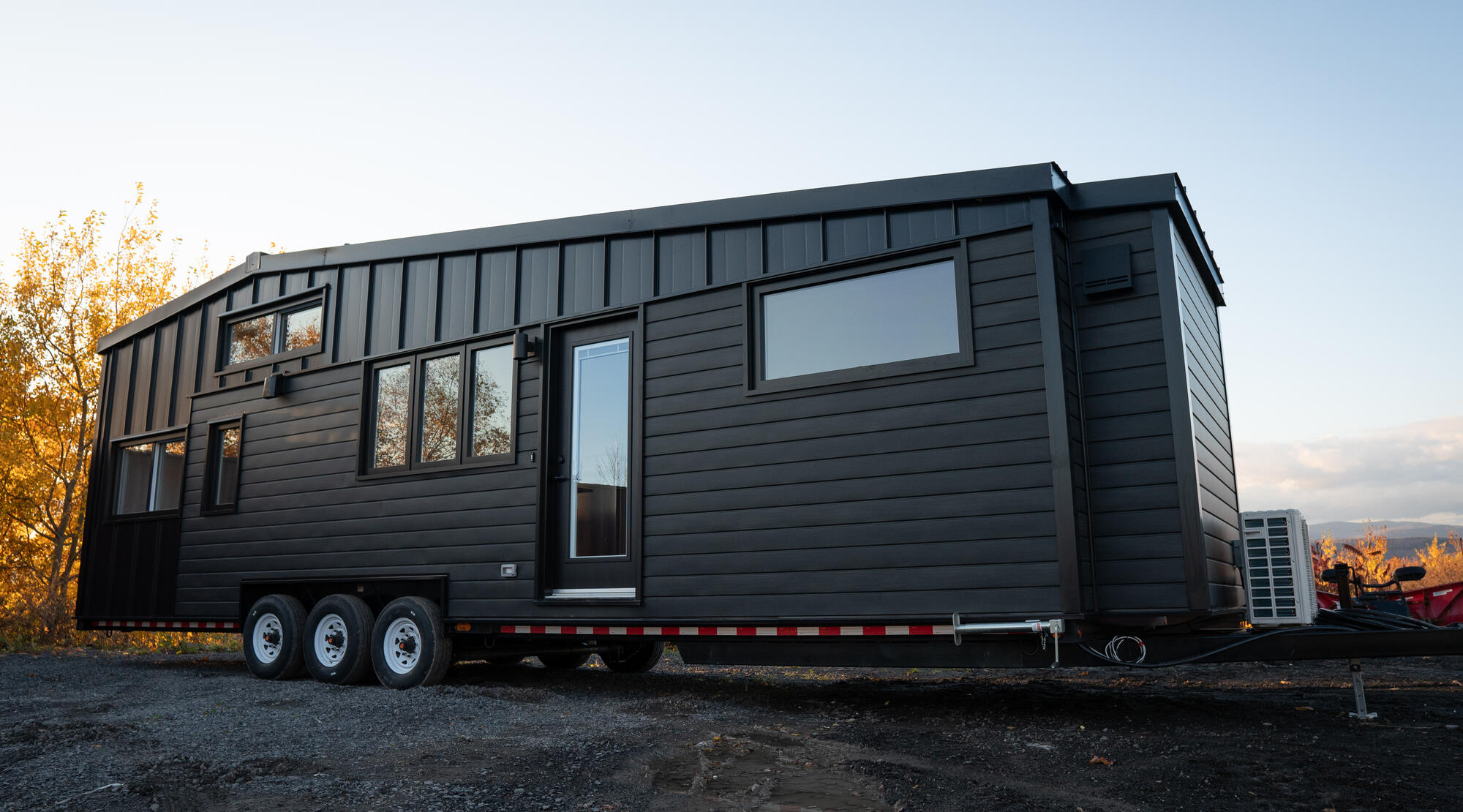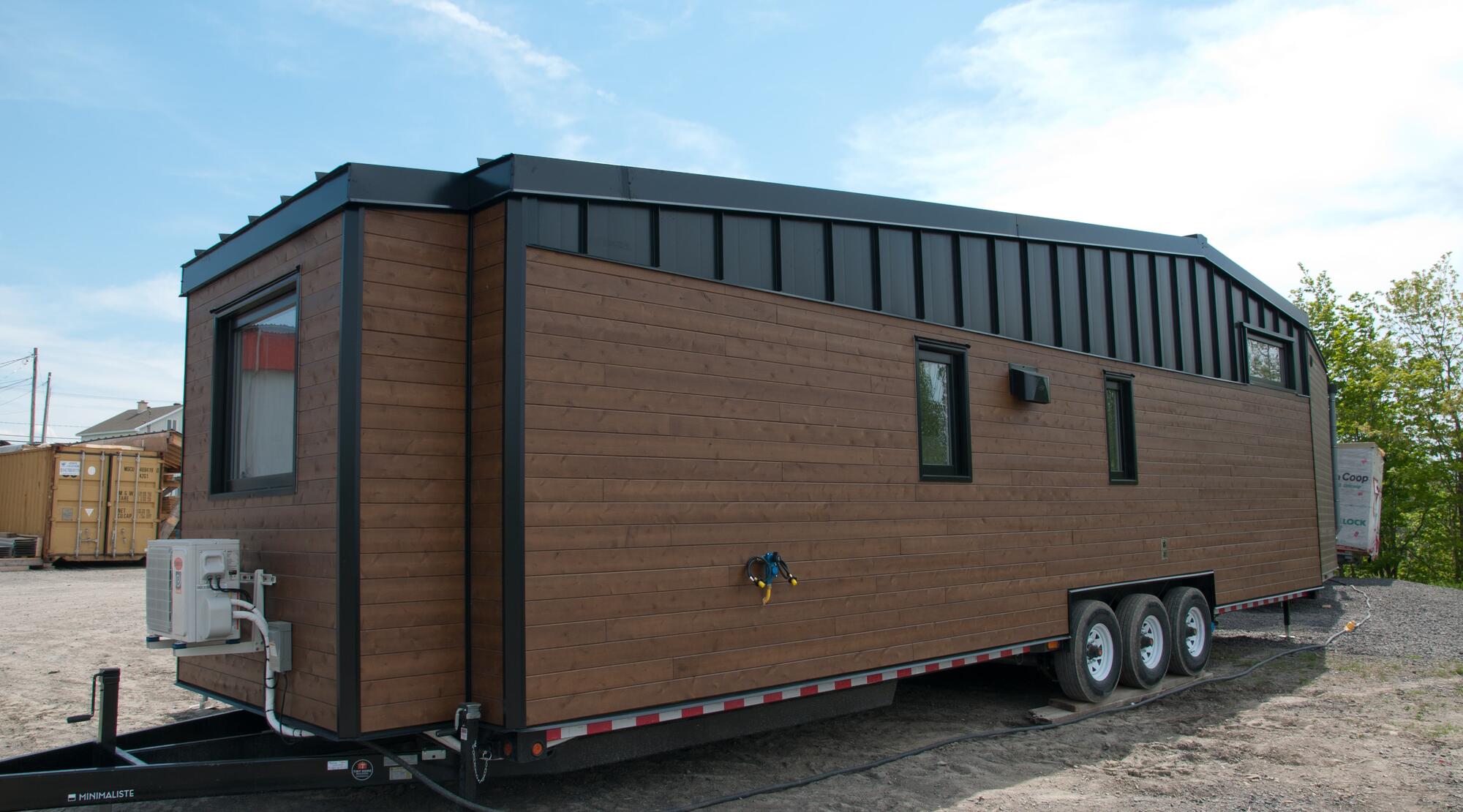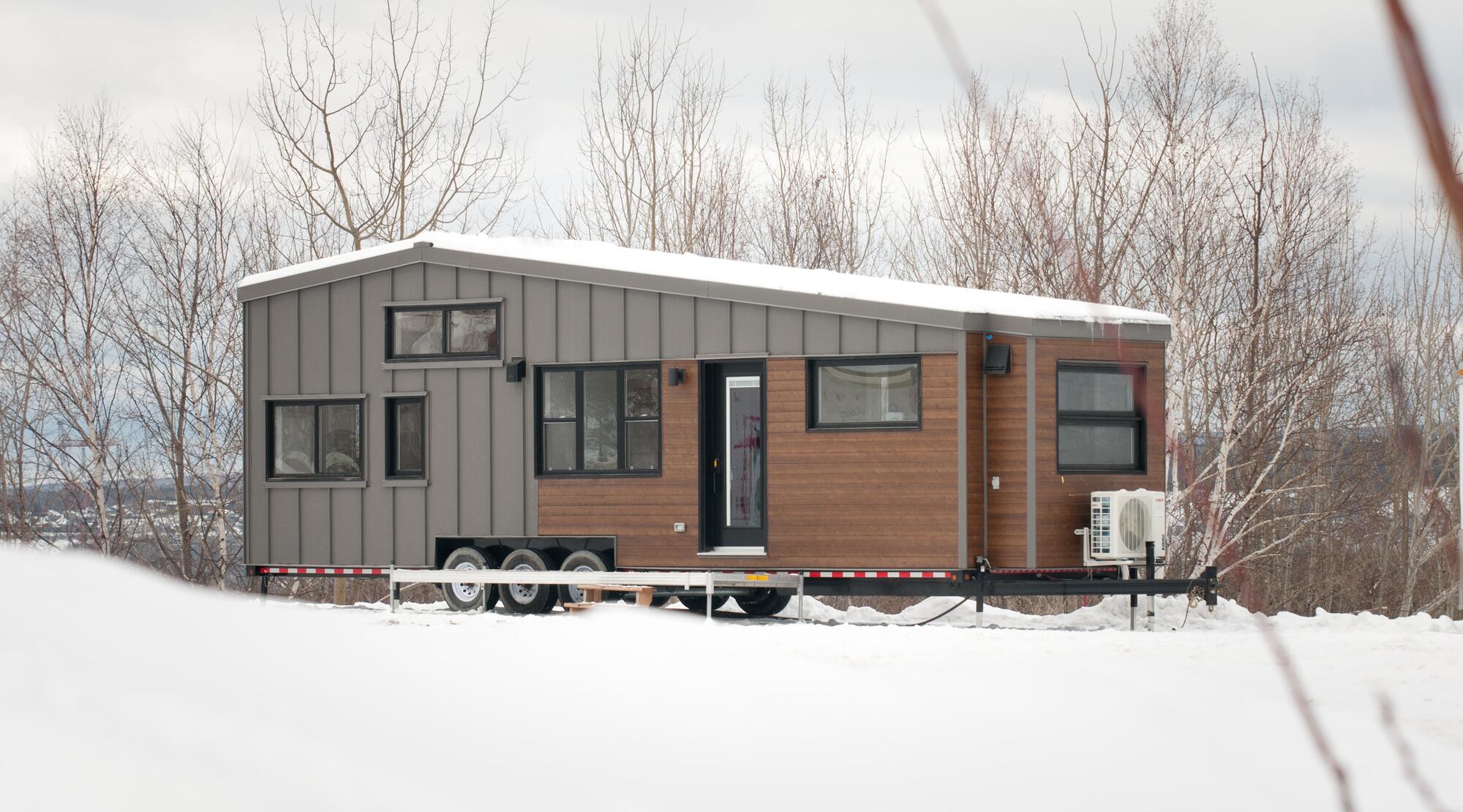 Exterior
The exterior design of the Noyer XL, just like the shorter Noyer, is one of the most popular in our semi-permanent product category. The double-pitched roof makes the exterior look more dynamic than our other models including a shed roof. The materials we can use for the exterior cladding is either a mix of horizontal wood grain imitation steel combined with vertical steel siding or a mix of horizontal cedar with vertical steel siding. All of the trims along with the roofing can either be white, charcoal or black, depending on the customer's preference.
Interior
The interior design of the Noyer XL checks a lot of boxes. Indeed, this layout is really versatile and can fit different types of households. It is divided in different zones, without compromising the open space feeling. The main difference with the original Noyer besides the addition of the downstairs bedroom is the location of the bathroom. The small hallway avoids going through the bathroom to access the downstairs bedroom, which makes a lot of sense when the house is lived in by many people. In terms of materials, the Noyer XL comes standard with white painted engineered siding on the walls and stained knotty pine for the ceiling.