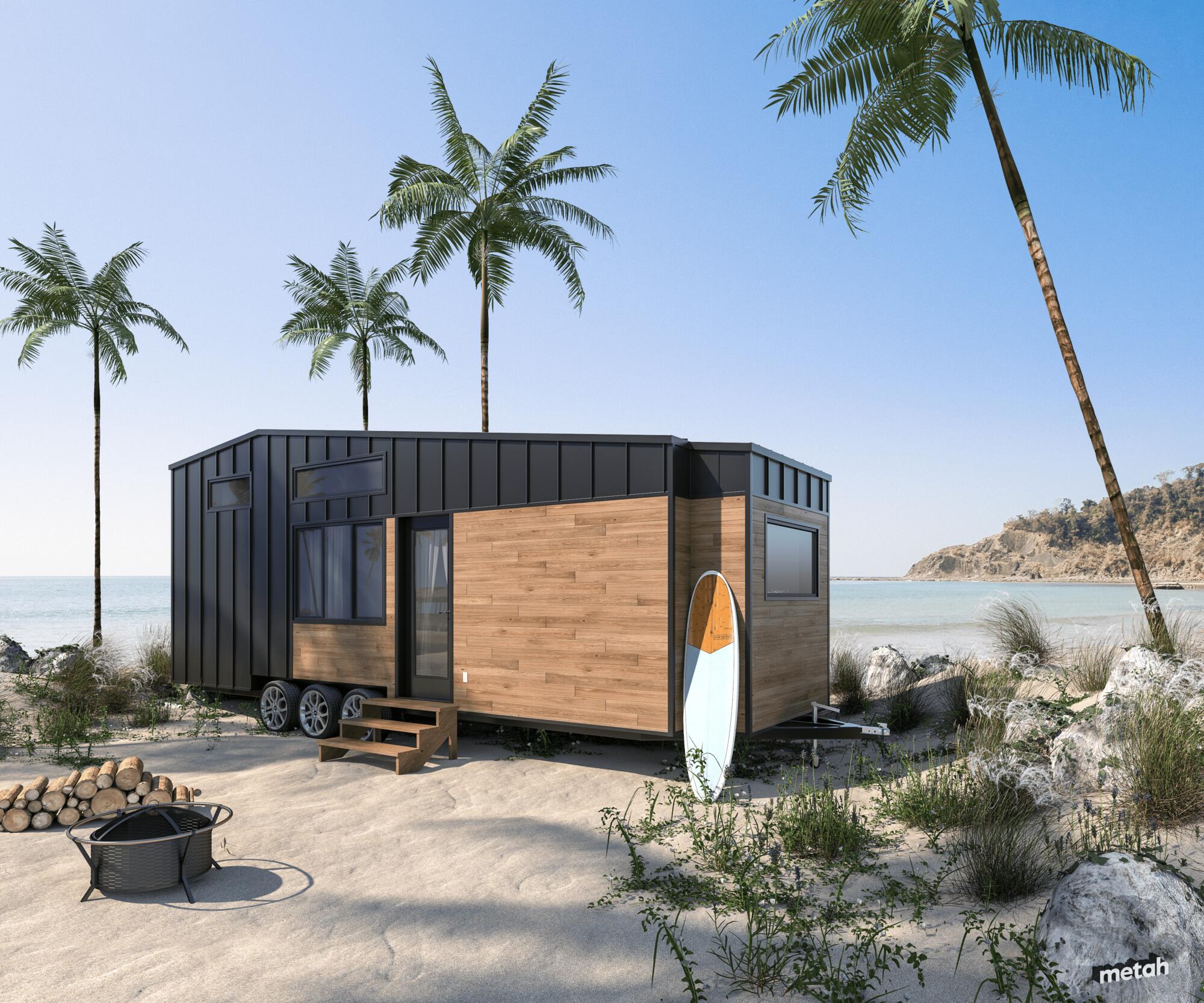 OVERVIEW
The Noyer stands out from our semi-permanent models, mainly because of the different roof angle that gives a unique character to this tiny home. This model is designed to fit a single person or a couple for full time living with no compromises. There is one loft bedroom and guests can sleep on a sofa-bed in the living area. The Noyer features an upraised living area, allowing for long drawers underneath it. This creates the feeling of being in a different room without the need of a division wall. The kitchen includes all of the essentials while allowing for a dedicated space for the dining area with a seat and table next to a big window.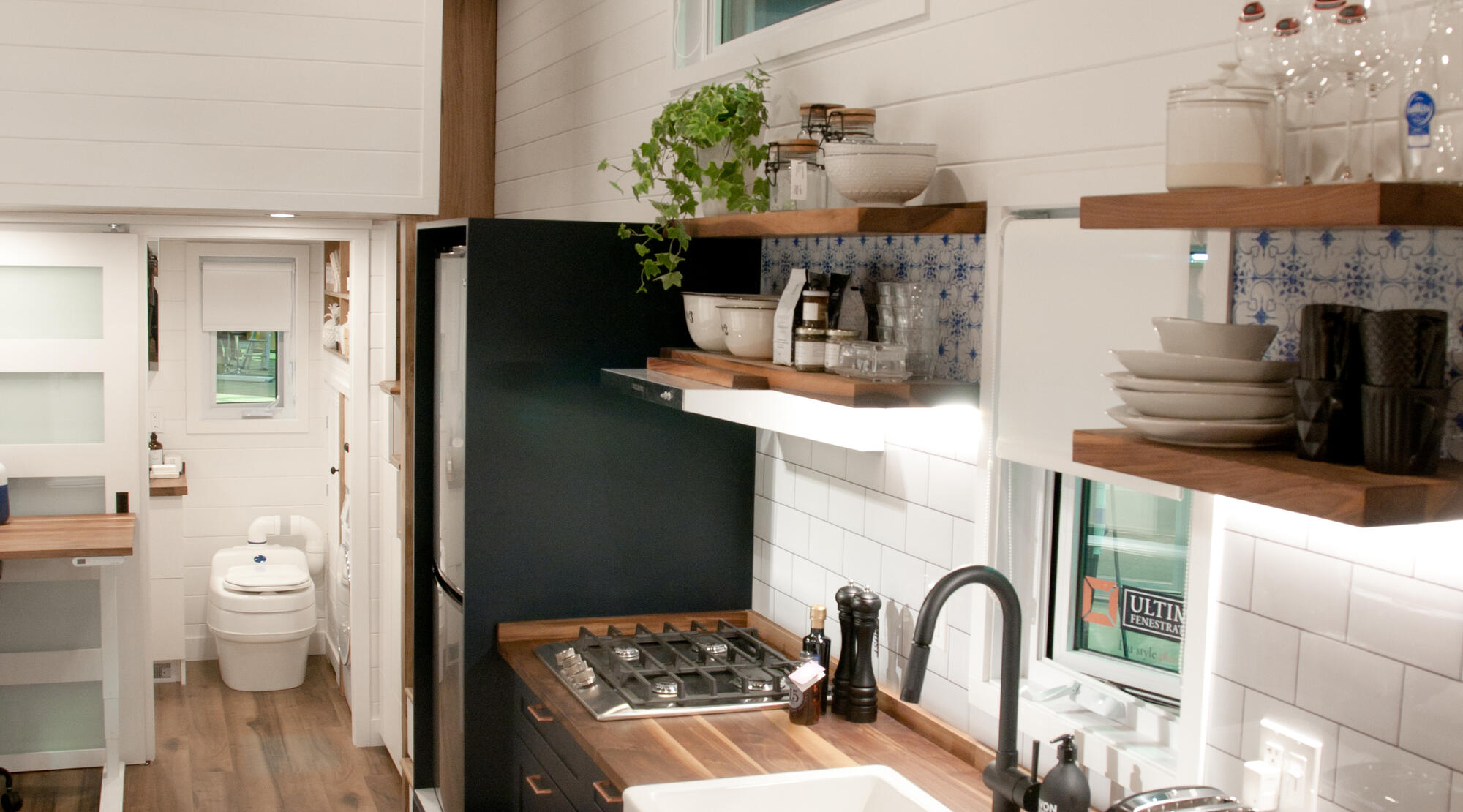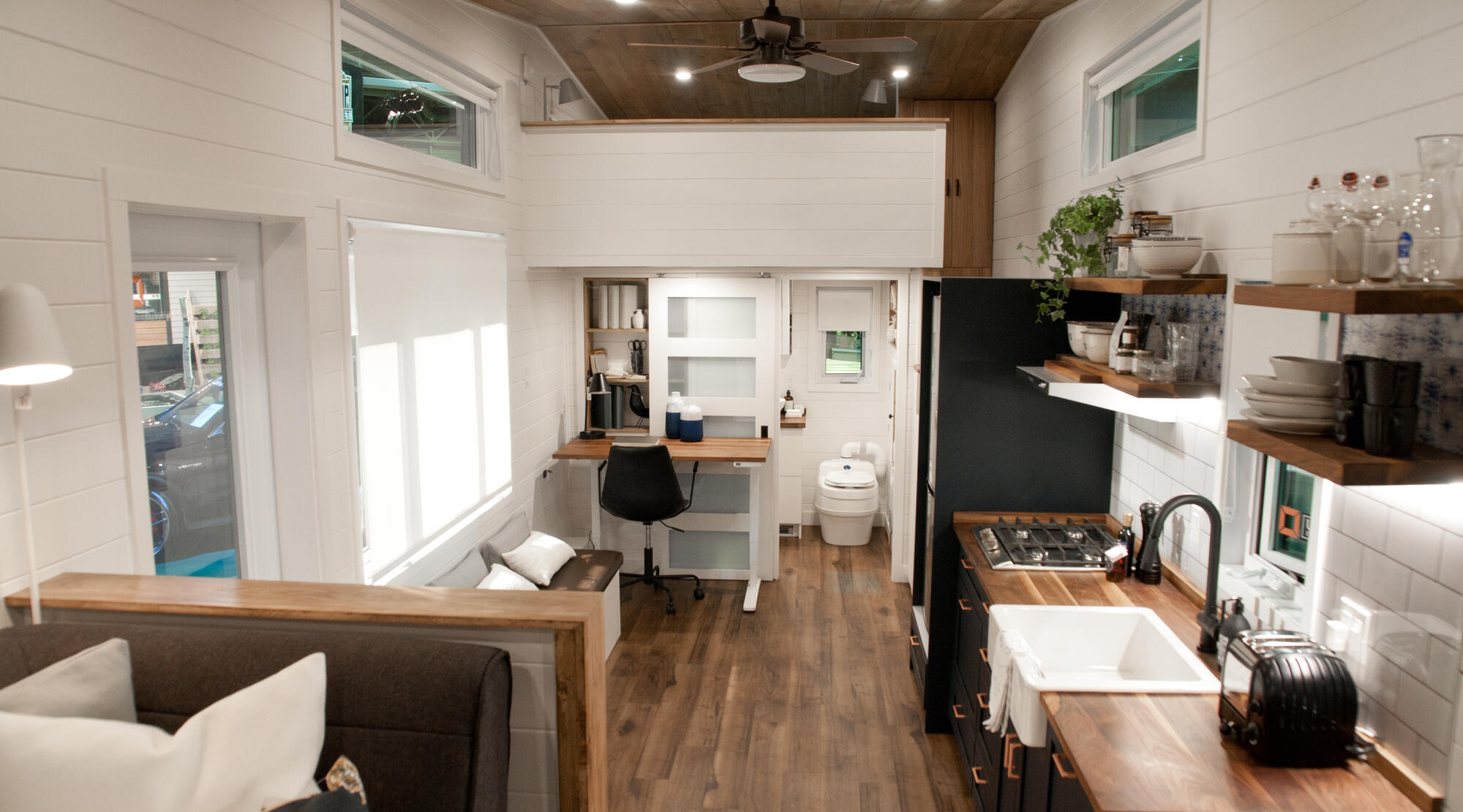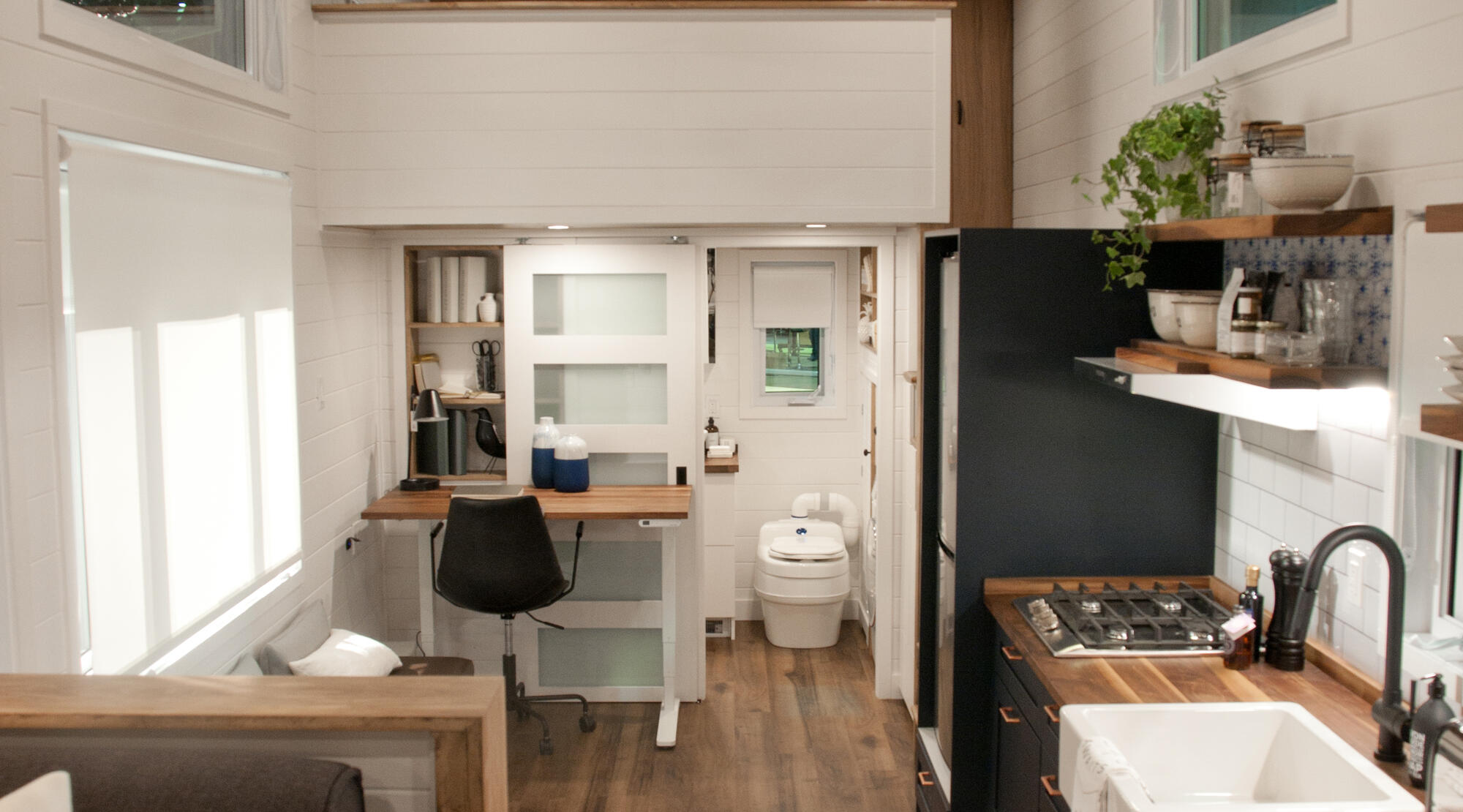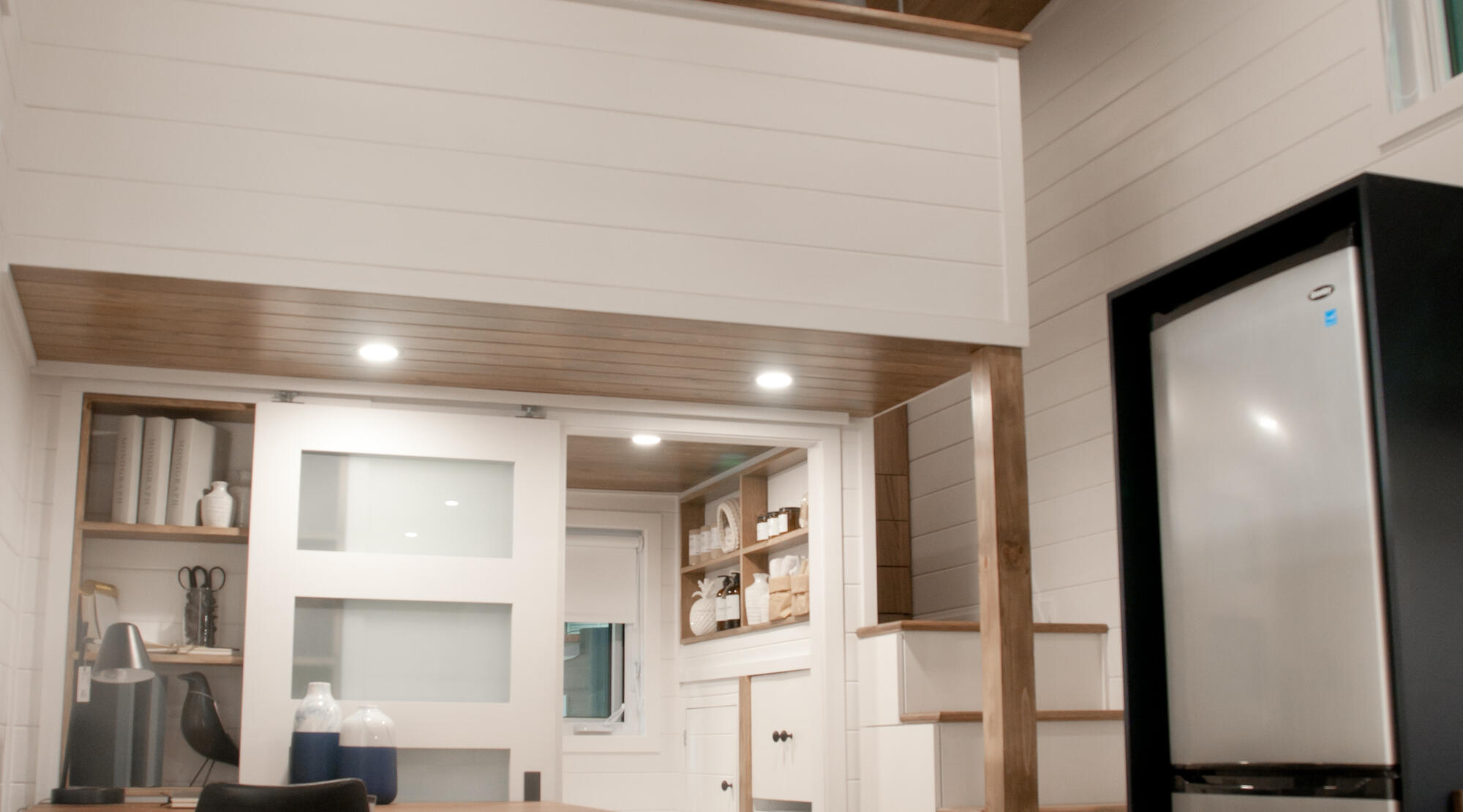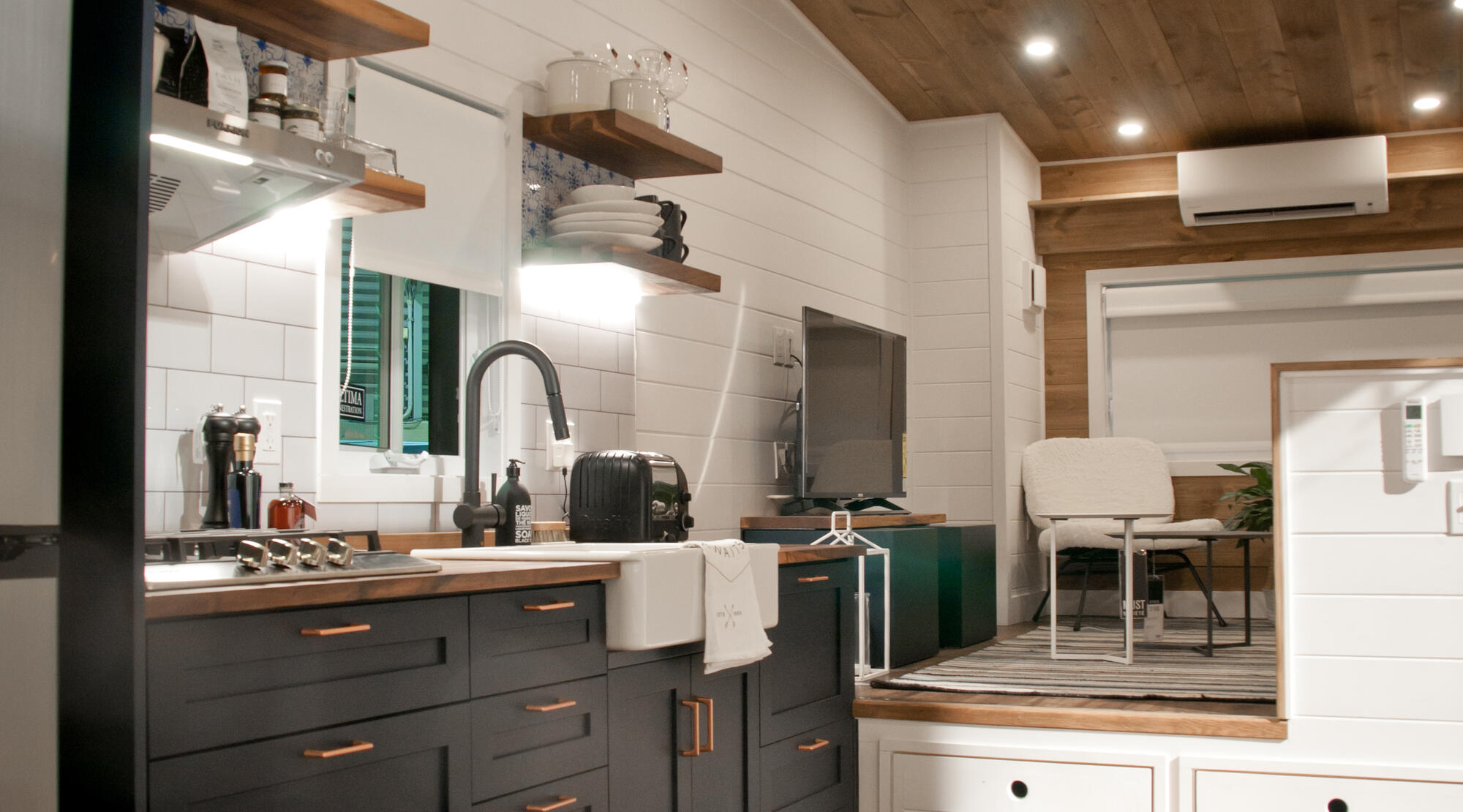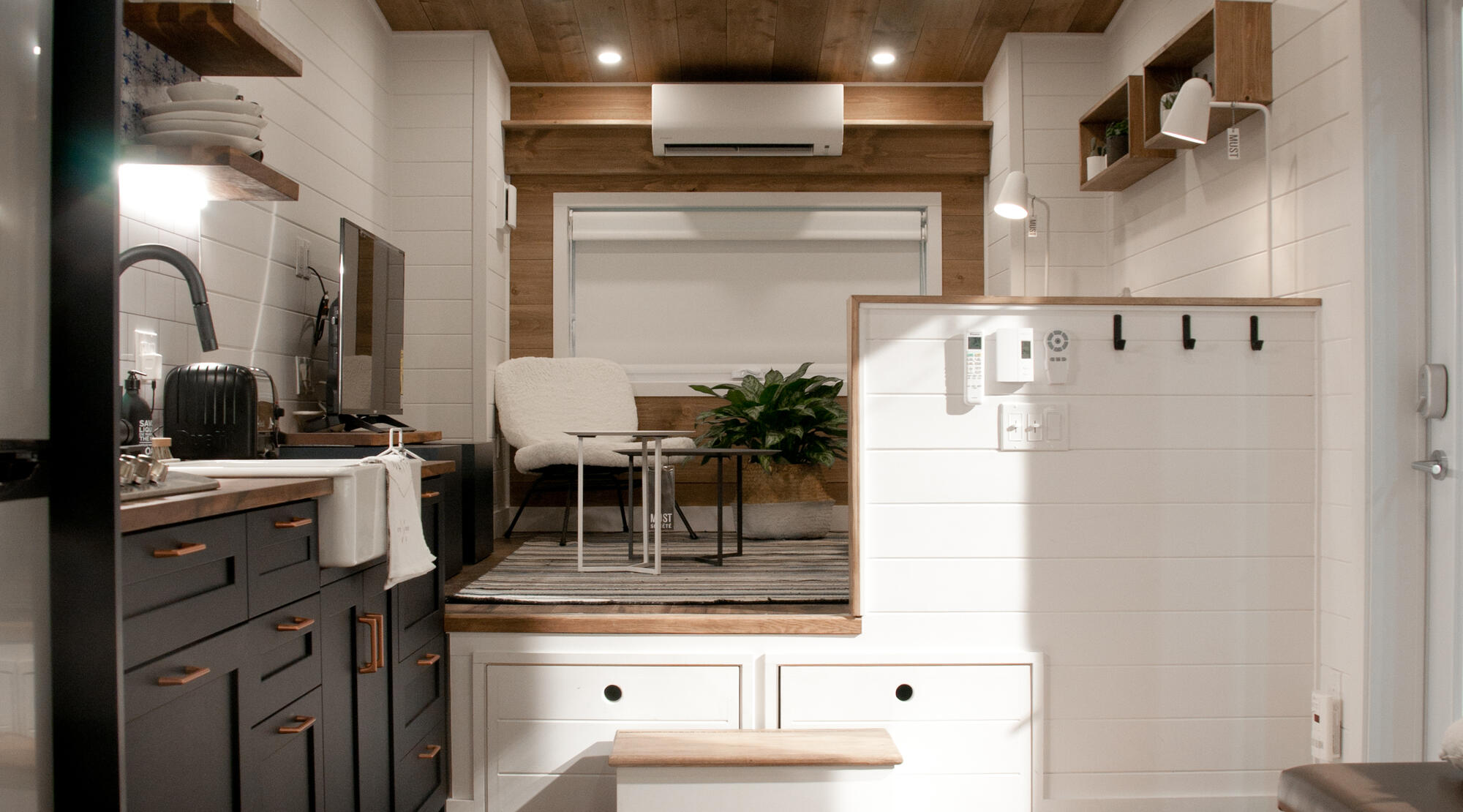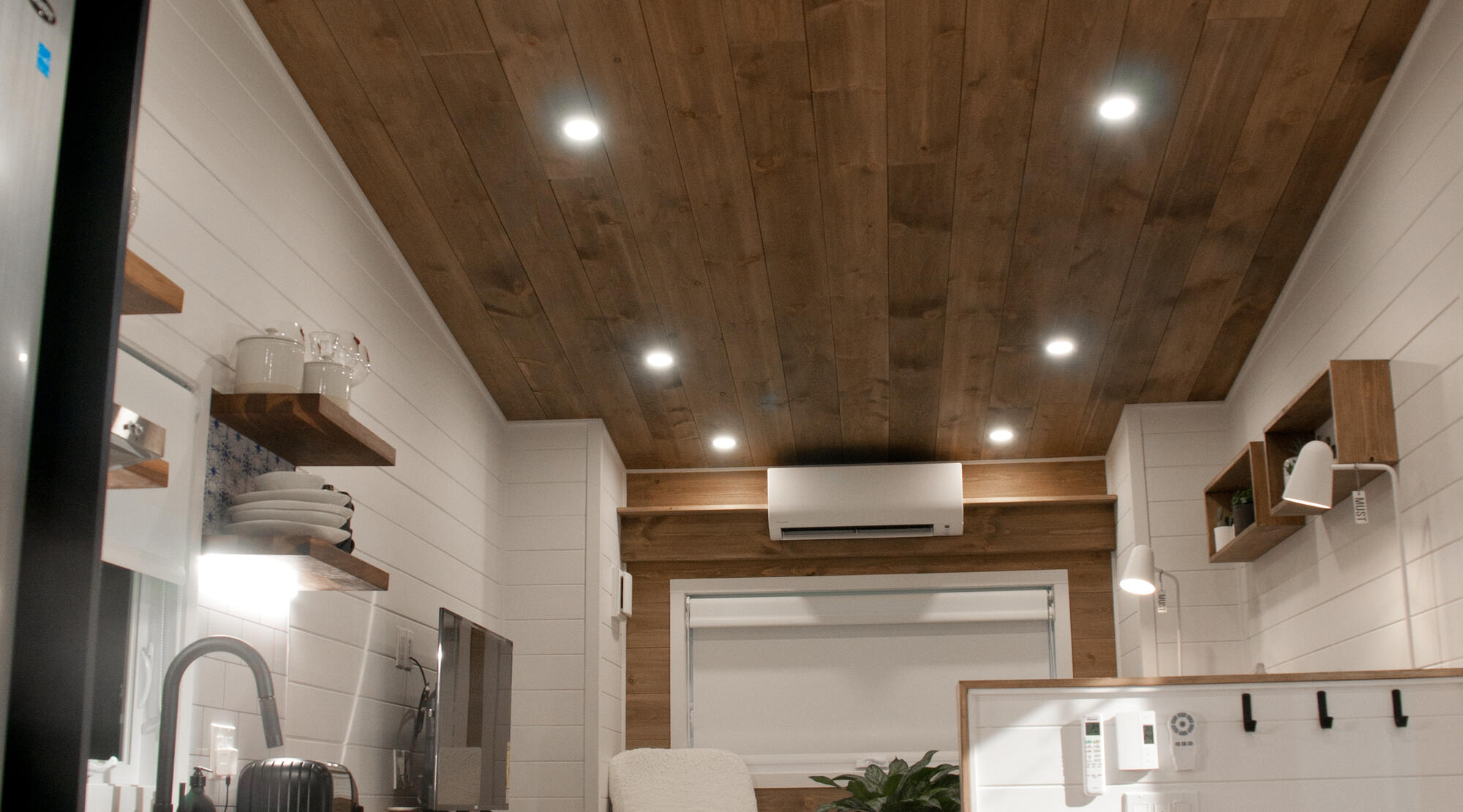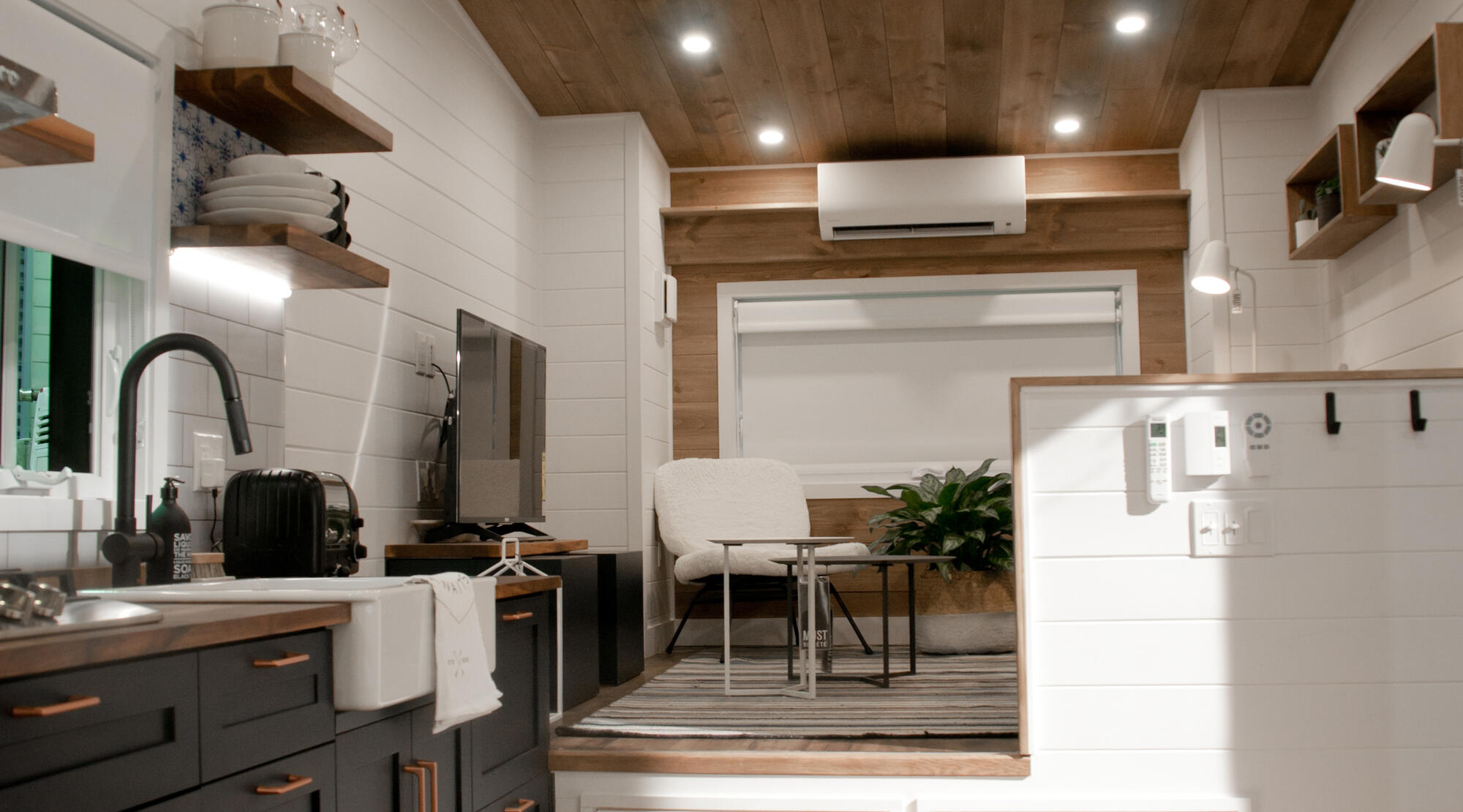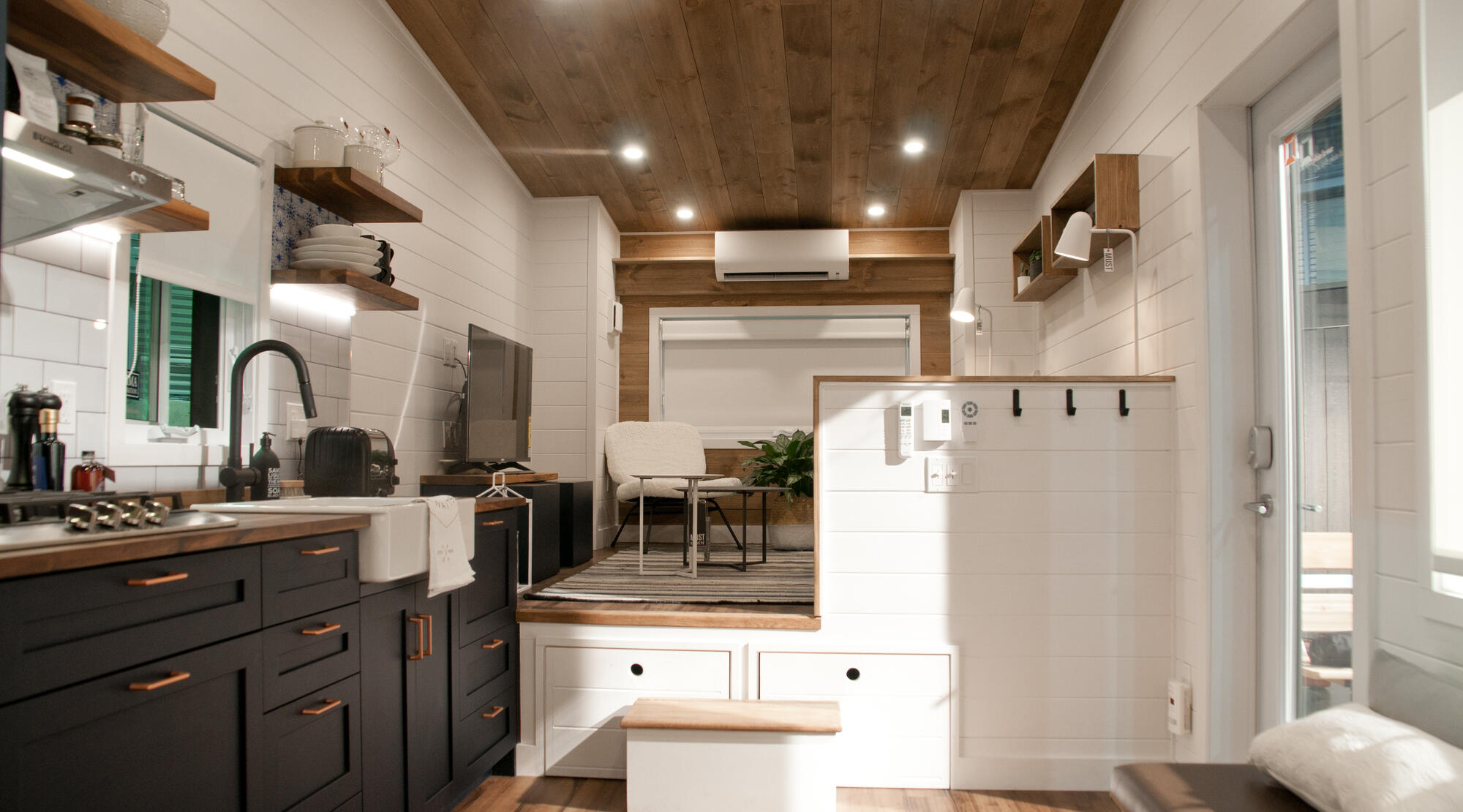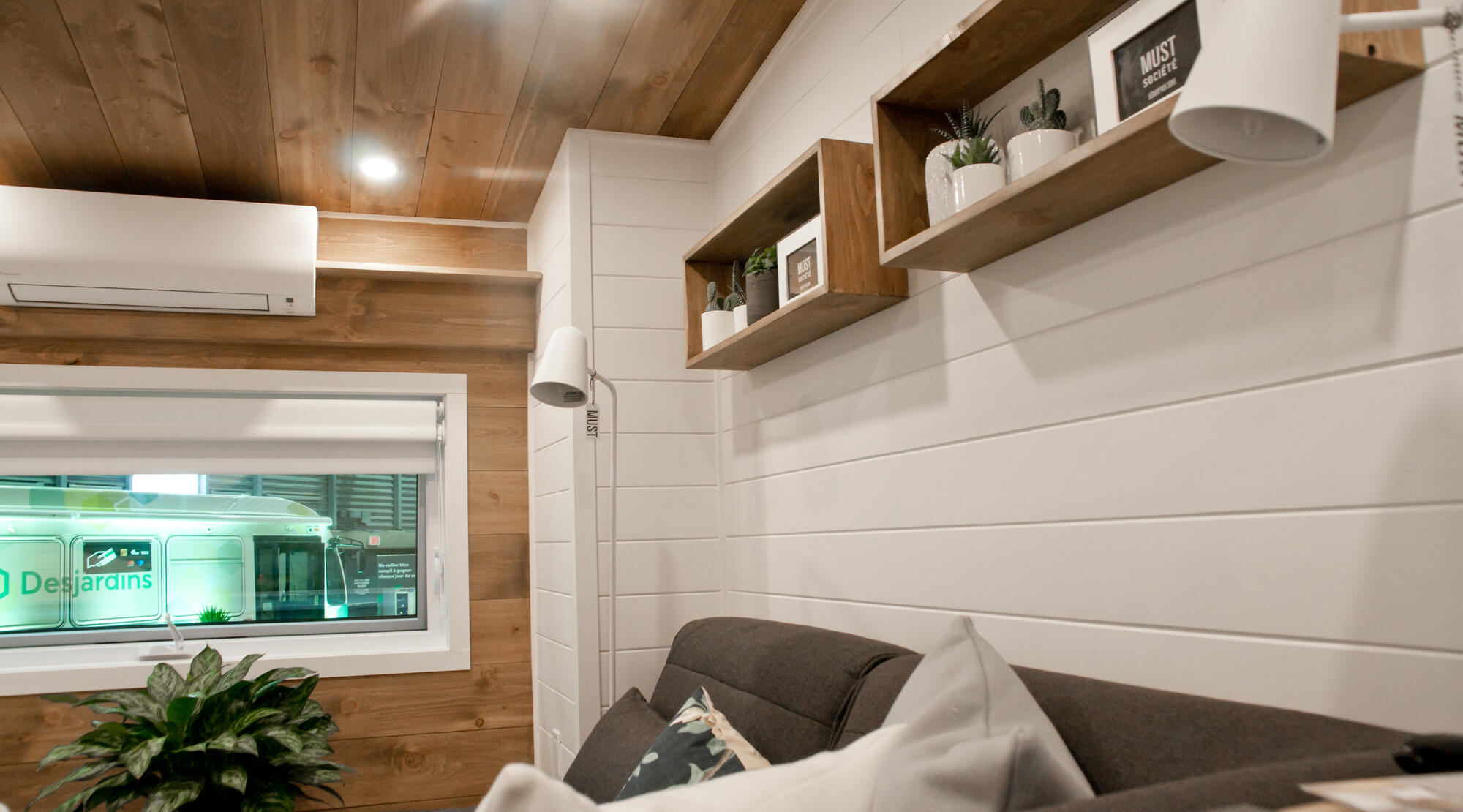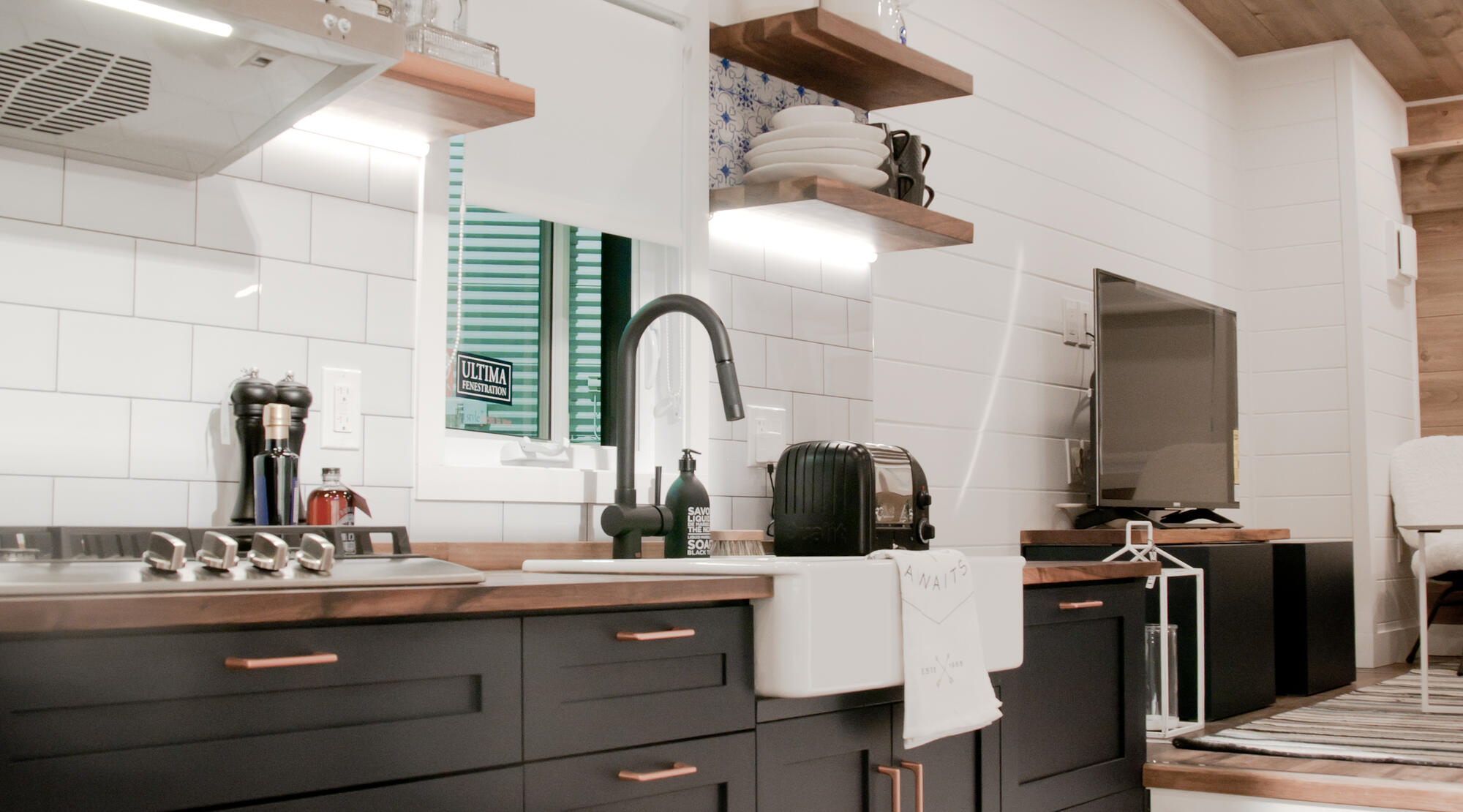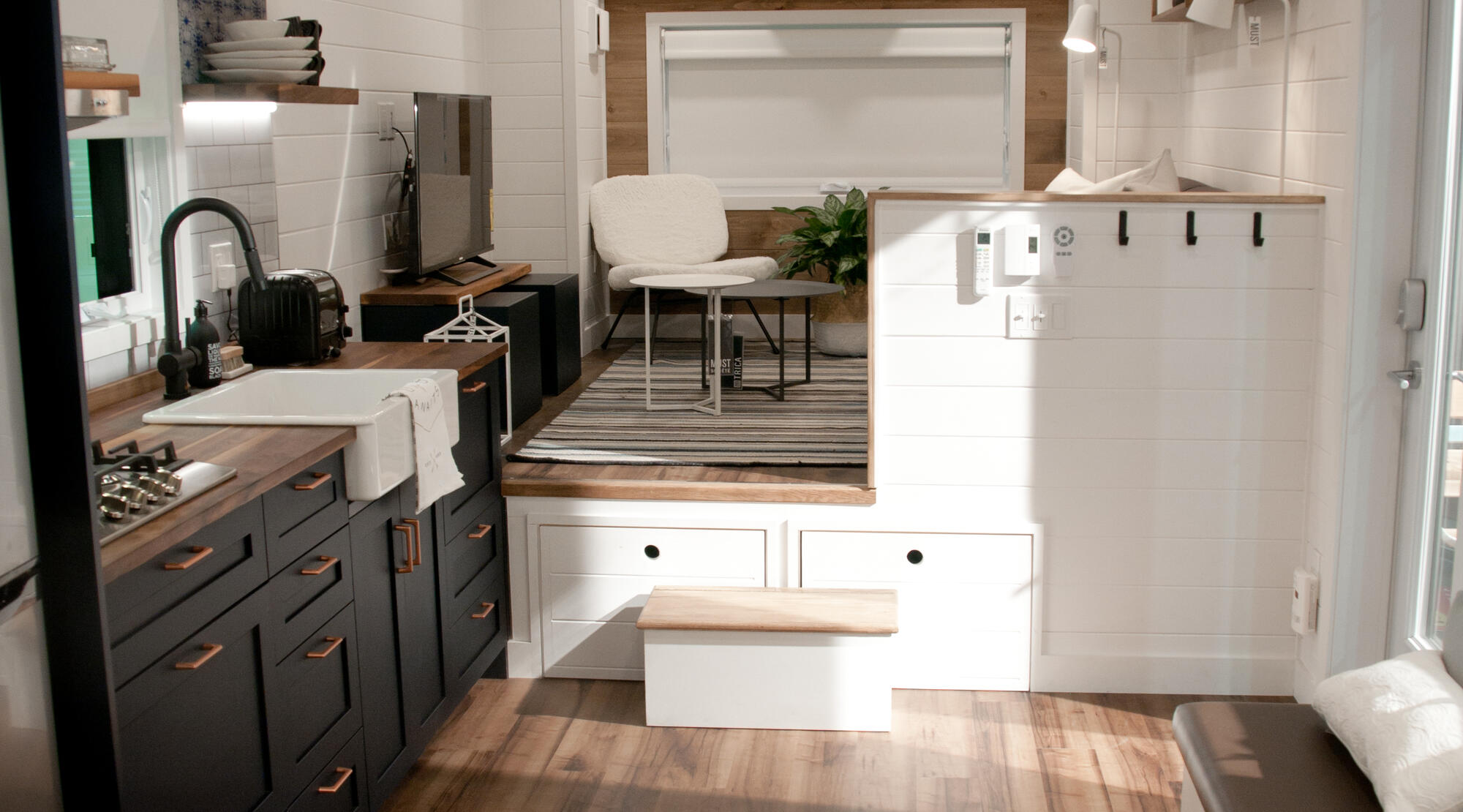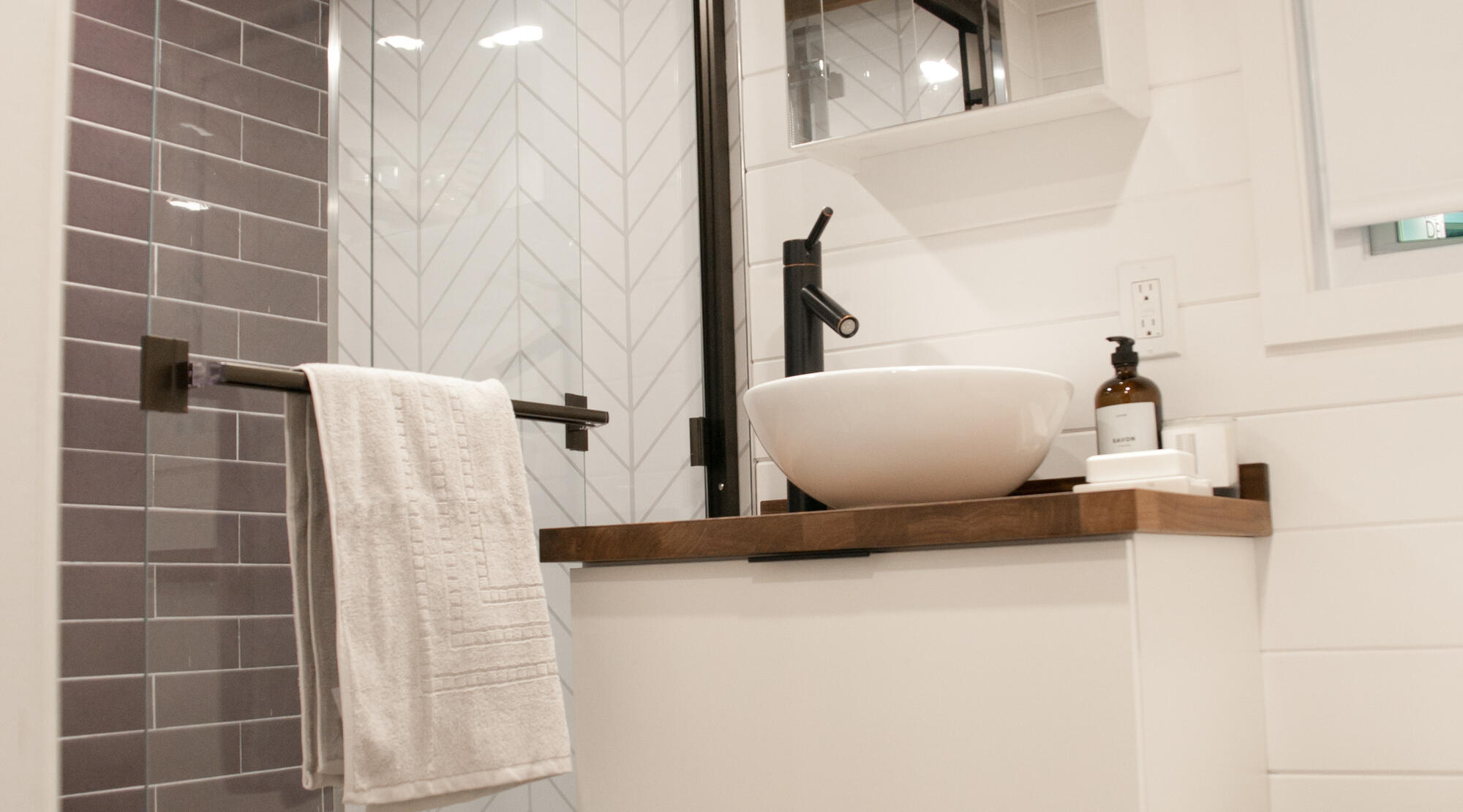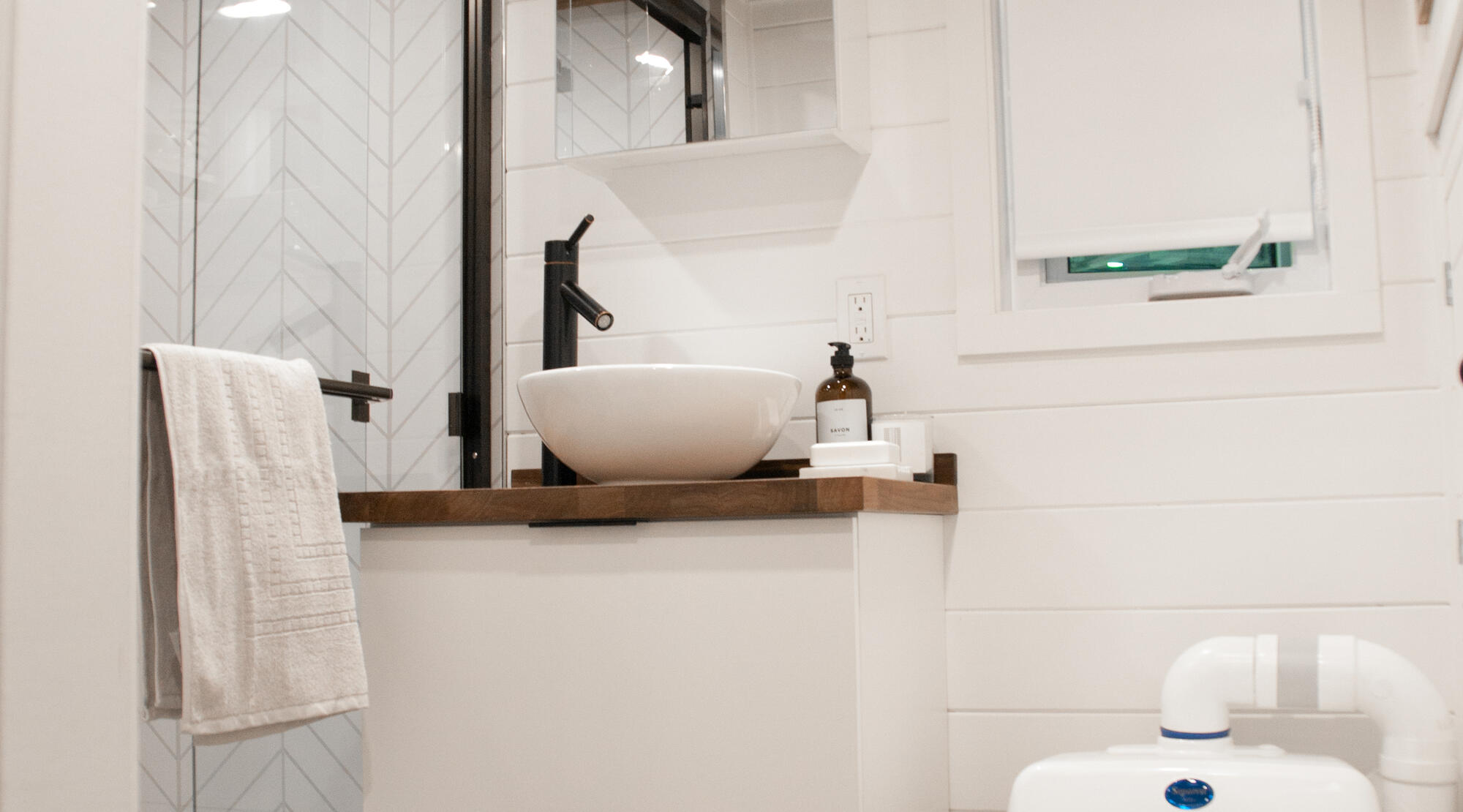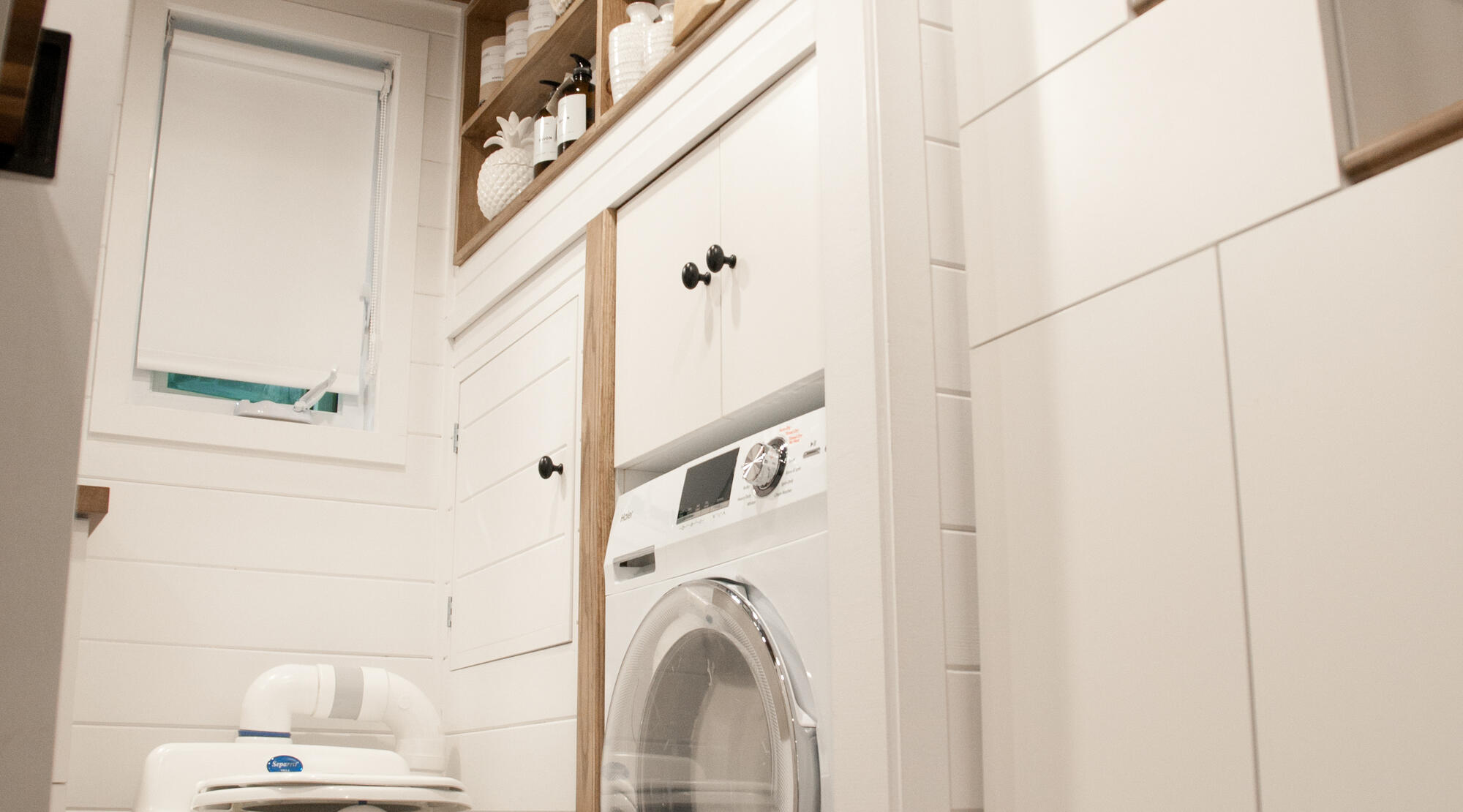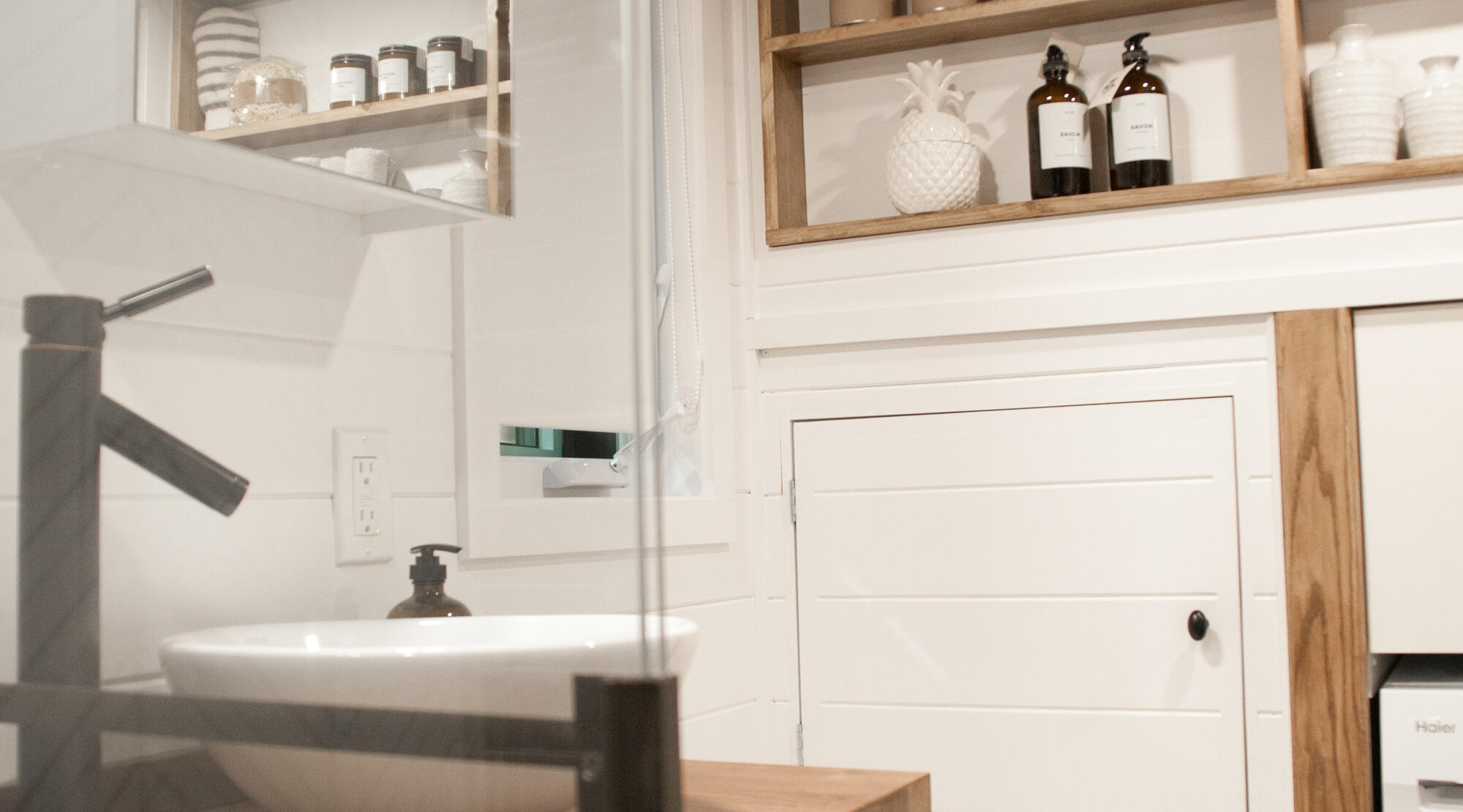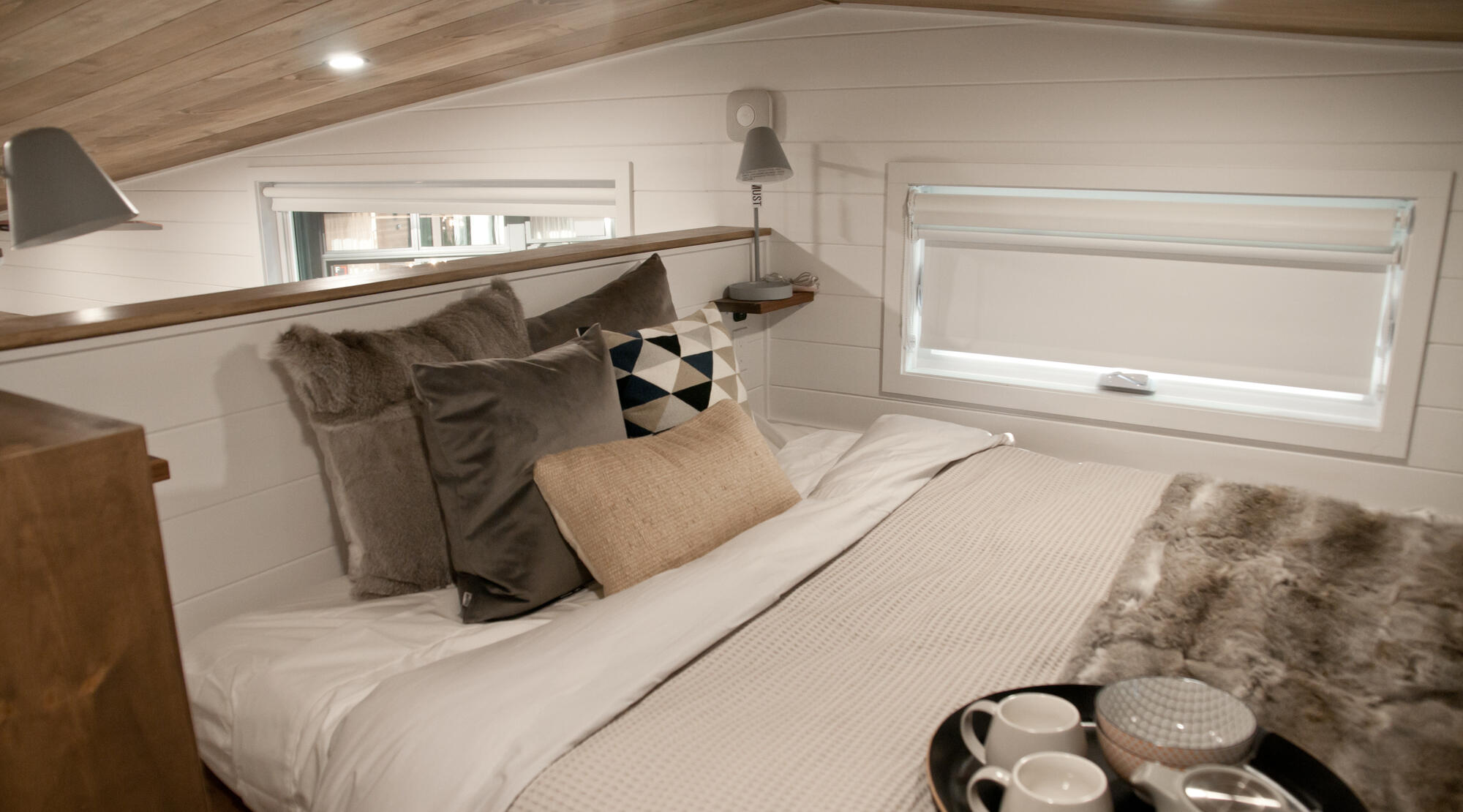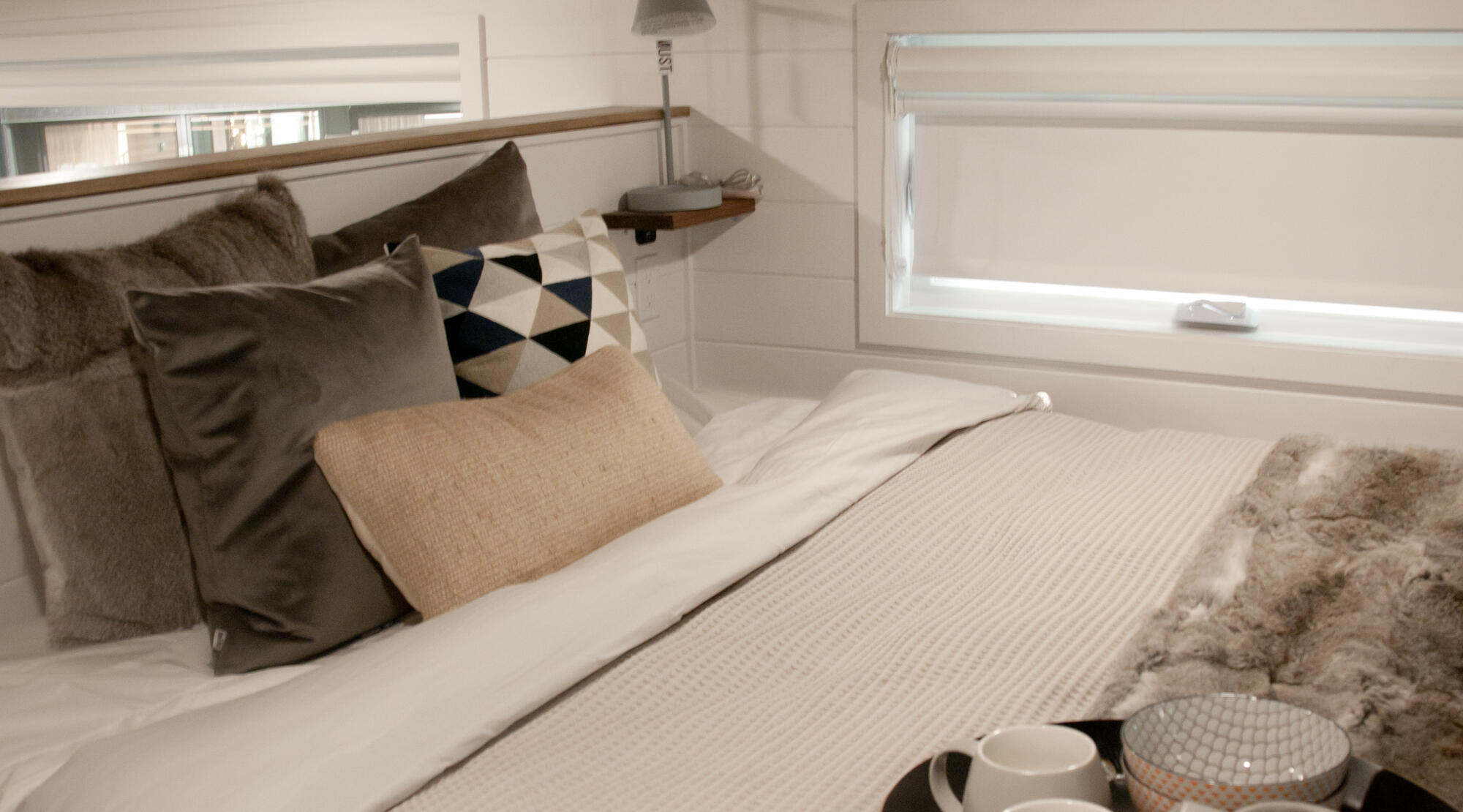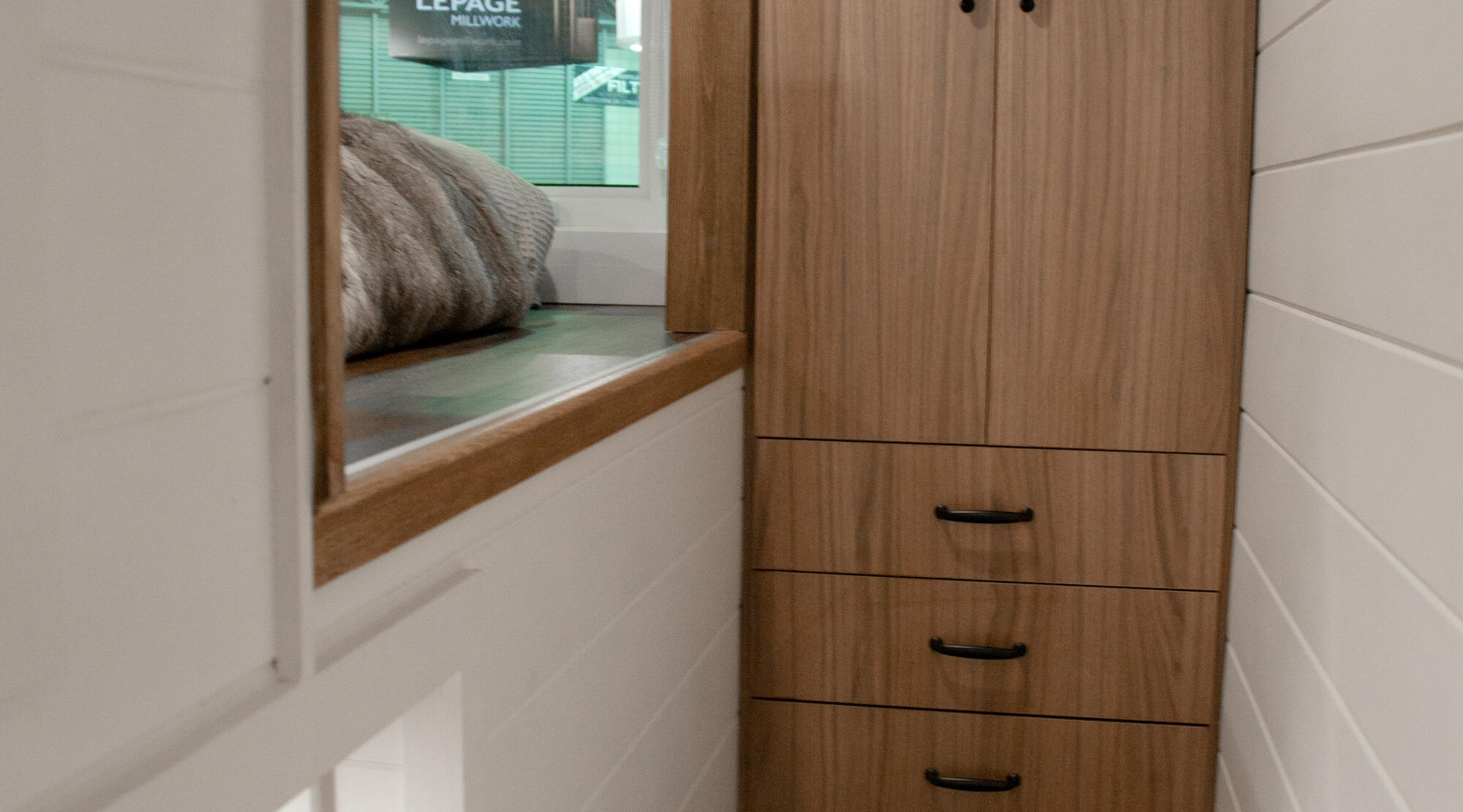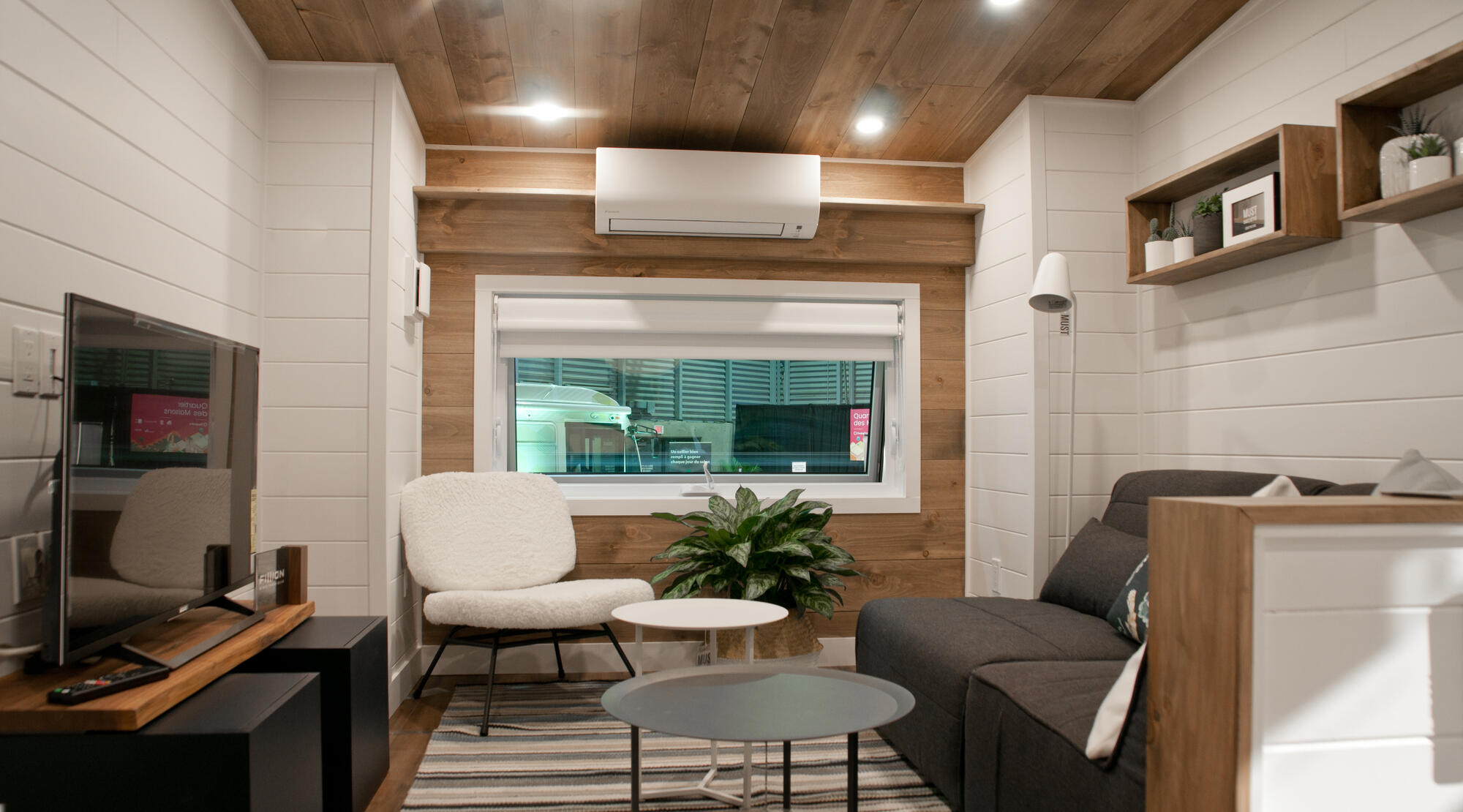 INTERIOR
The interior of the Noyer really feels like a small apartment. The loft bedroom is accessible through a storage staircase and includes a landing platform to change in front of the closet. From the loft, you get an aerial view of the whole house, which is mainly a big open space. The bathroom is underneath the bedroom and allows for a 32x42 shower. The kitchen, next to the upraised living room, includes a full set of appliances and a proper dining area. In terms of materials, the Noyer comes standard with white painted engineered siding on the walls and stained knotty pine for the ceiling.
EXTERIOR
The exterior design of the Noyer is mainly characterized by its double-pitched roof and a well balanced window arrangement. The materials we can use for the exterior cladding is either a mix of horizontal wood grain imitation steel combined with vertical steel siding or a mix of horizontal cedar with vertical steel siding. All of the trims along with the roofing can either be white, charcoal or black, depending on the customer's preference.