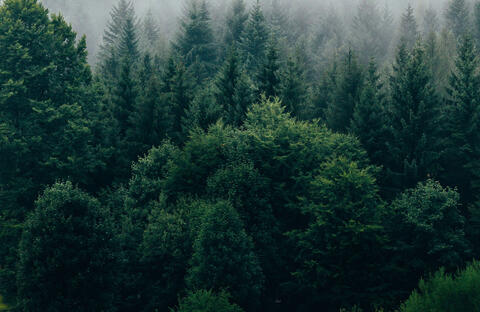 Choose the profile that suits you the best
How does an off-grid tiny house work?
We strongly recommend you establish your real needs for autonomy before investing in such a system. By experience, wanting a self-sufficient home without having a real need can take a good part of your budget and deprive you of an amount that could have been used elsewhere. In addition, if this system is little or almost not used, battery wear is at the expense of your actual use of the system. That being said, there are several interesting options for autonomy if you consider that such a system is necessary for you. It is also important to know if services are available on your land. For more information on this topic, refer to our blog article on self-sufficient housing.
When you talk about sustainable tiny houses, what do you mean exactly?
We mean that the choices of materials and construction techniques helps create buildings that will last in time. We also want to simplify our customers' life by giving them the opportunity to maintain their house themselves using traditional renovation techniques. In addition, the term "sustainable" is used in the same sense as sustainable development. The ecological footprint of these dwellings is reduced to a minimum. In addition, our factory construction process minimizes the waste generated by the construction of our houses. In addition, the small square footage of the units combined with its superior insulation reduces the heating and electricity costs to minimum.
How does the delivery process work?
The price of our tiny houses on wheels does not include the delivery. Minimaliste will take charge of the logistics and link with the third party company, but the price of delivery will be charged to the Buyer around 4 days prior to the expected delivery date. The pricing depends on the product category (mobile VS semi-permanent) along with the distance between the client's location and our facility in Quebec, Canada. As a ballpark, you can count around 4$ CAD per kilometer OR around 5$ USD per mile for a semi permanent model and around 15 percent less for a Nomad. Self pickup is only available in Canada and only for the models in the mobile category (8.5ft wide).
What makes your company expert in tiny houses on wheels?
Since 2015, our company has greatly evolved. The complexity of our first models has allowed us to gain considerable experience in the construction of tiny houses. Our after sales service has also allowed us to hear from customers who live in our homes, to confirm our ideas and also to improve. The climate of Quebec is one of the most intense climates for the integrity of any building, that pushes us to design high-performance buildings which can persist in temperature variations of -30 to +30 degrees Celsius.
Our units are built to strict building standards and we have developed expertise in terms of structure, insulation and systems specific to this type of dwellings. Quality materials and attention to details ensures a long-term product durability. At Minimaliste, everything is done internally from A to Z, this is how we can control the quality of our products as much as possible.
What is the process of buying a house from Minimaliste?
The first step is to fill out the form on our website and put in as much details about your needs and personal situation. With these informations in hand, we will contact you to establish the appropriate type of formula; the construction of an existing model or a custom project. If the provided quote is right for you, we will move to the sales contract and reserve a place in our construction calendar. From start to finish, the complete construction of a tiny house on wheels takes between 5 to 8 weeks, depending on the complexity and scale of the project. Deadlines may also vary depending on the materials chosen and their availability.
What are the financing options available?
Minimaliste does not offer any financing services at the moment. However, based on the experience of some of our clients, it is possible to obtain financing from your financial institution. The most frequently used funding works the same way as a recreational vehicle. You have to do business with your financial institution and apply for a recreational vehicle loan. Obtaining this type of financing for a tiny house depends on the client's credit. The interest rate varies from 4 to 7%, and a down payment of 20% is to be expected. In addition, insurance for such a type of vehicle applies in the same way as an RV. This type of loan is considered a personal loan, not a mortgage. This means that the financial institution takes the tiny-house as a collateral, owning the building until full payment of the loan. This detail is important to consider for individuals who plan to buy a tiny-house from an individual; if the seller has not completed the full payment of his loan, the buyer could have bad surprises! Alternatively, you can always try to put together a good record with supporting plans and photos and present it to a bank for a mortgage loan, stating that it is for residential use and not recreational. Financing institutions have already shown they can be flexible, but it's always case by case.
Read more about Financing Canada or Financing USA
What do I need to know before starting my project?
Where will your micro-home be installed?
What services will be available in the land?
If you don't have a land yet, where do you plan to settle?
How often do you want to move with your tiny house?
What is your budget?
What are your needs and wishes?
What compromises are you willing to make? (It's all about compromises!)
The answers to these questions are important to both you and us, as they help us better guide you in designing your tiny house. As the allowed space of the house is small, it is important to know what you need to be happy in your new environment. At Minimaliste, some elements (structural components, HVAC, etc) are not optional, as it is about the integrity of the building and the resale value of our products. It is important to consider this from the beginning, as it must be planned in your budget.
Address
1537 Chemin Royal Saint-Pierre, Québec G0A 4E0
Hours
By appointment only
Monday to Friday 8h à 17h
Phone (free): 1-844-741-6464
info@minimalistehouses.com