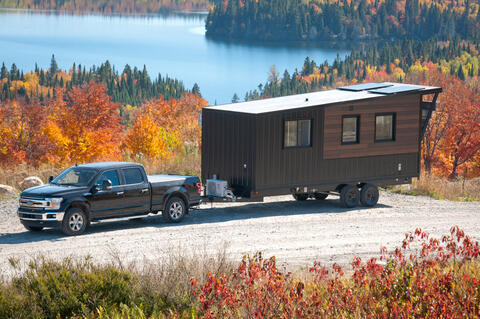 The Nomad series perfectly complements the Minimaliste product line. Indeed, its robustness and durability set it apart from conventional recreational vehicles. We find the same comfort as in our park models with a spacious bedroom and high quality appliances. The interior look is contemporary with the clean lines and wood features. The layout is compact but optimized, still bringing the homey feeling to the occupants. This model is great for short term stays and vacations or for temporary housing. The exterior look is far from any other travel trailers; the two different types of steel siding combined together really give personality to this unique design.  With greater mobility and 4-seasons autonomy options, the sense of freedom and off-grid life is right at your fingertips!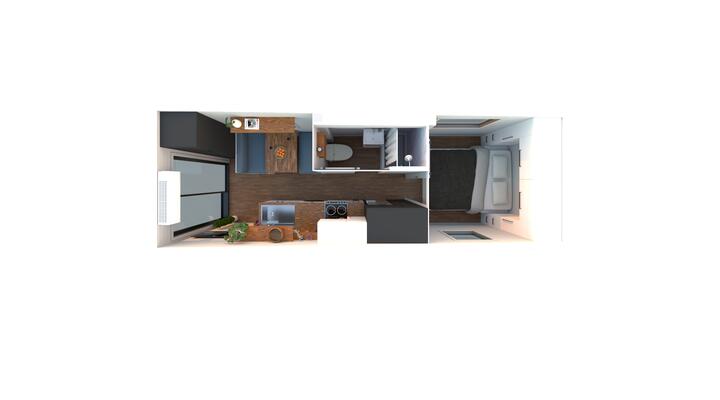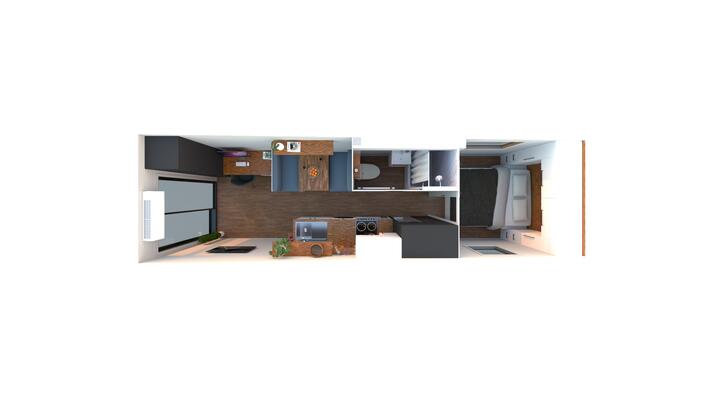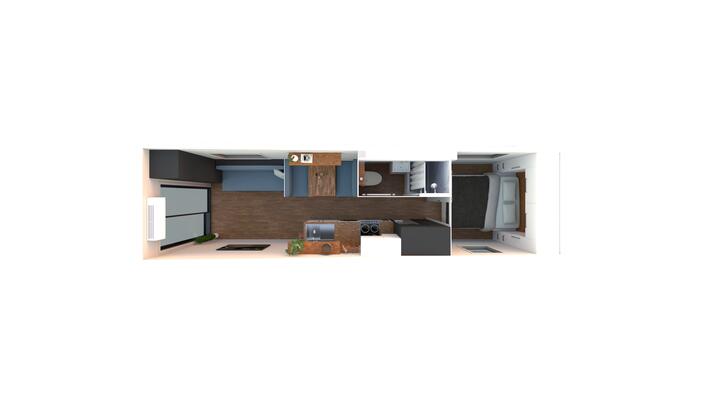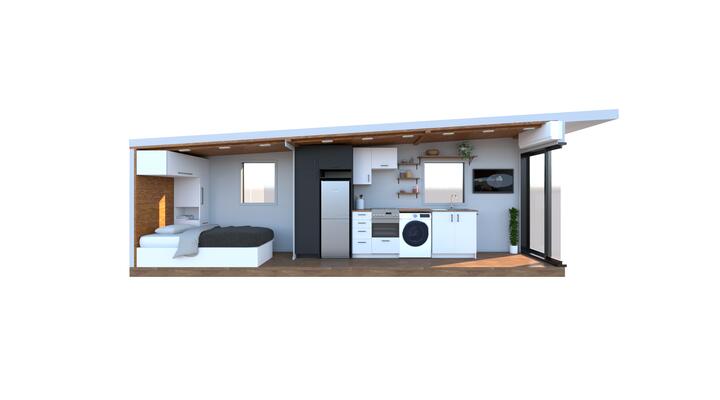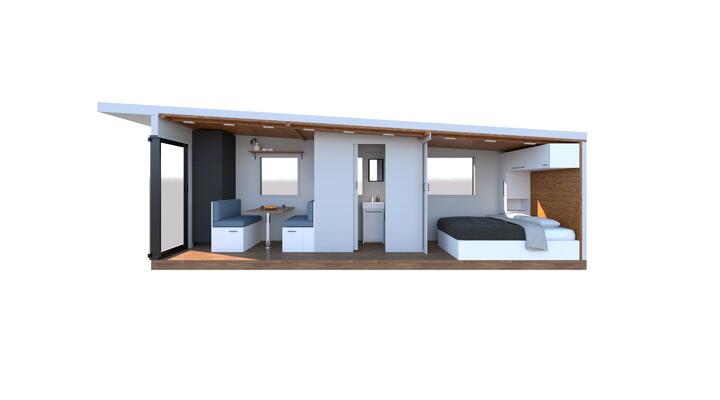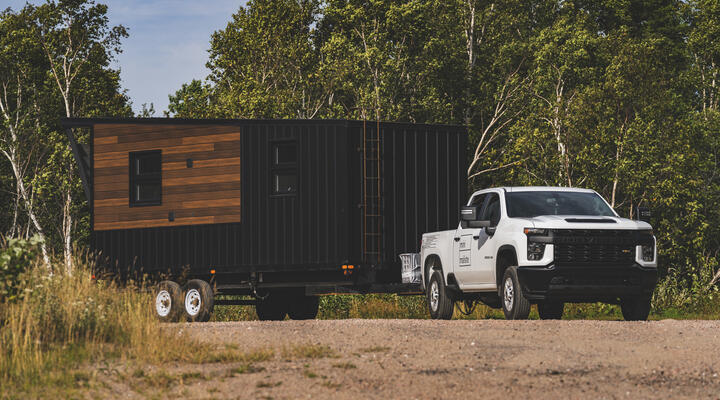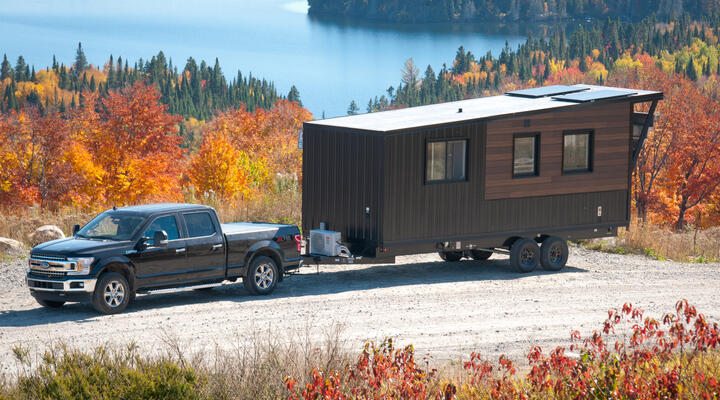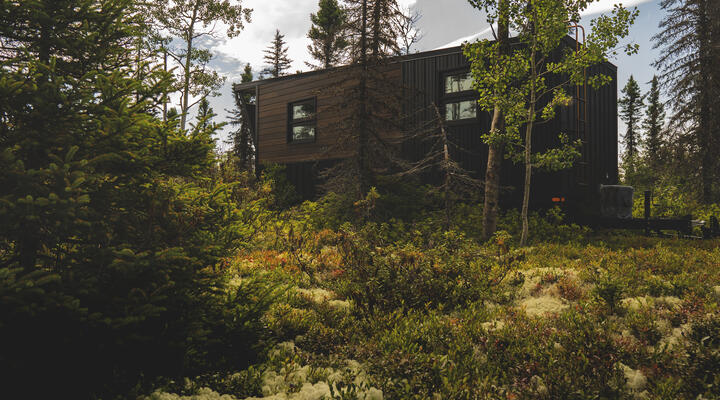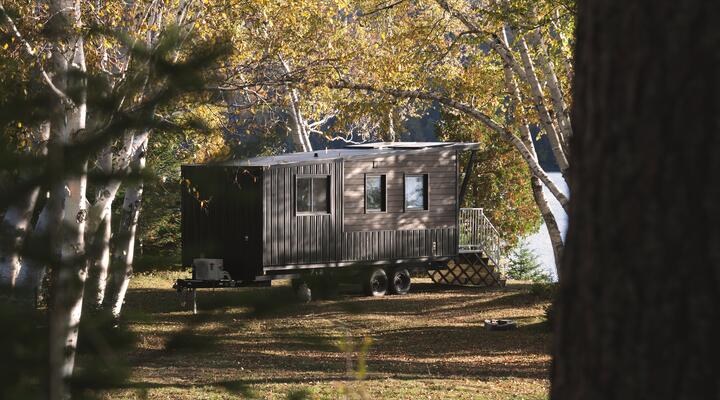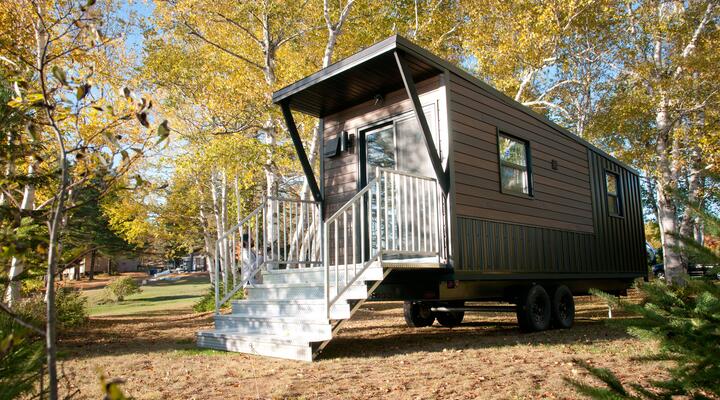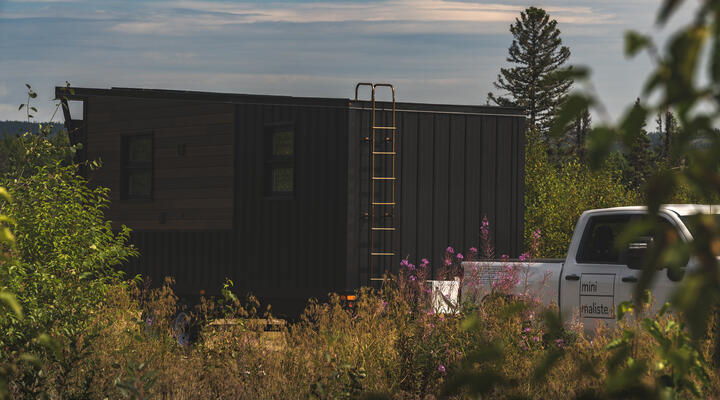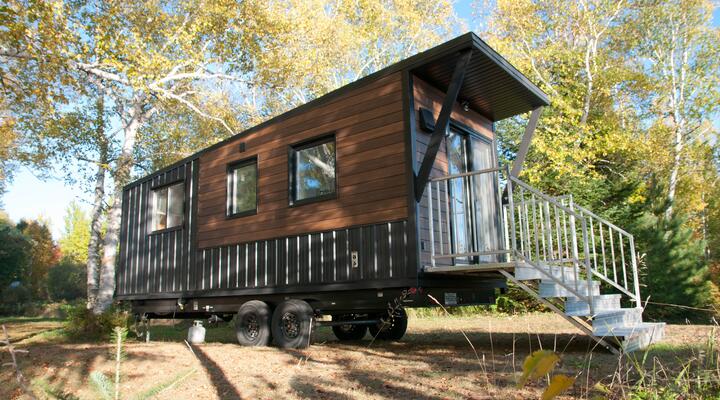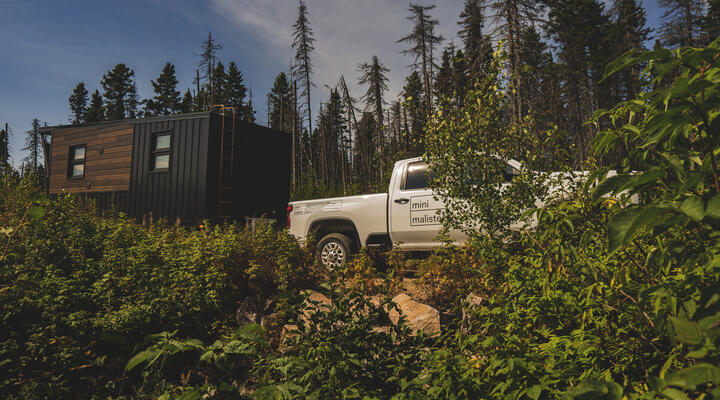 Exterior design
The exterior of the Nomad model is made from two different types of steel: black vertical steel sheets and Distinction faux wood steel cladding. The woodgrain imitation is maintenance free and UV resistant while the other type of steel only requires a verification on the fasteners seals every 6 months. The trailer is powder coated for an increased durability and all the windows are tempered glass, residential grade. The motorized folding deck option is definitely one of a kind and allows a more comfortable access to the interior of the Nomad while protecting/securing the sliding door when locked in travel position. 
Interior design
When you get inside the Nomad, you are facing the kitchen/dining area. The entrance features a closet where you can put your coats in the middle section. There are a few hooks at the back of the TV mount in case you need extra space. The dinette seats 4 people and turns into a bed that can accommodate two children or one adult for sleeping. There is a drawer on each side of the seat and the rest is occupied by the propane furnace and water heater. The table as well as the countertop are walnut laminate and they match the other wood accents in the home. The kitchen is equipped with high quality appliances; Furrion 12V refrigerator and Furrion propane range/oven. A 2 in 1 washer and dryer combo is available as an option or you can leave the space for more storage. There are plenty of cabinets despite the small space and a microwave installed on a pull-out tray in the tall pantry next to the fridge.