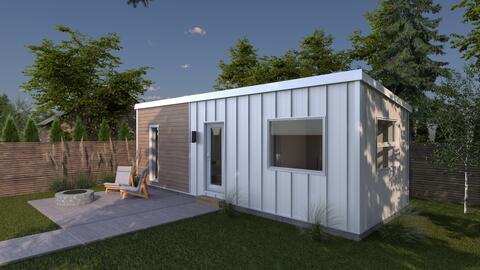 CSA certified *
The Mini 30 is 360 square feet in size. Like the 16-foot model, it is primarily intended to accommodate a single person or a couple, but it may be realistic to stay there for longer periods, depending on your needs. Indeed, there are basic amenities for a lifestyle without too many compromises. This unit can also be interesting as a rental project with the addition of a sofa bed to accommodate one or two additional people.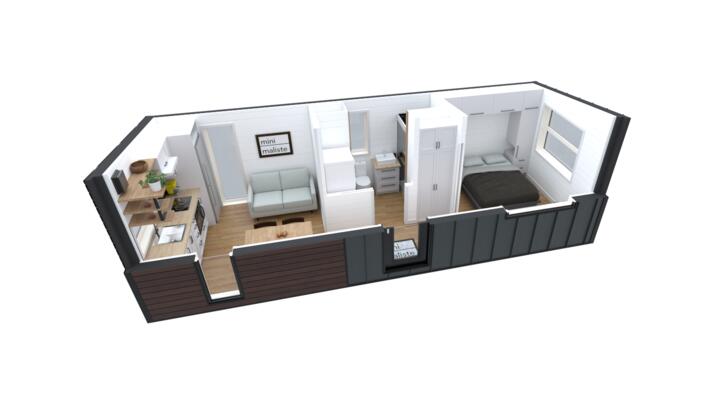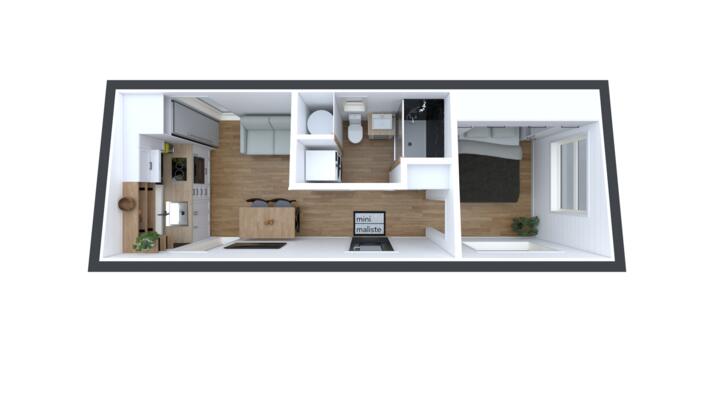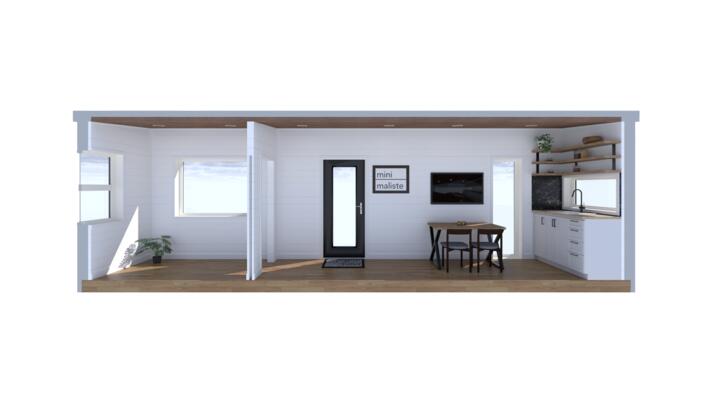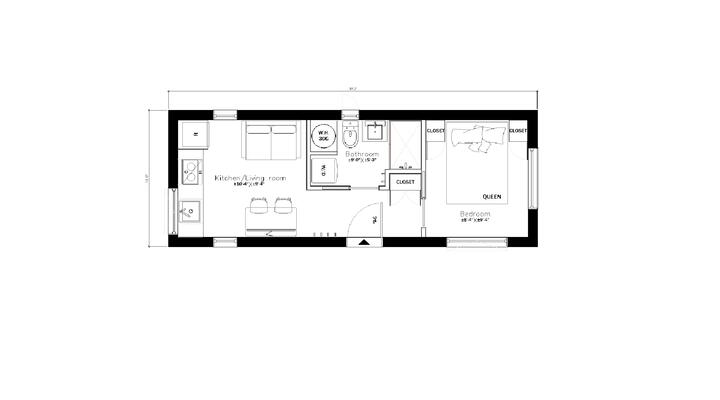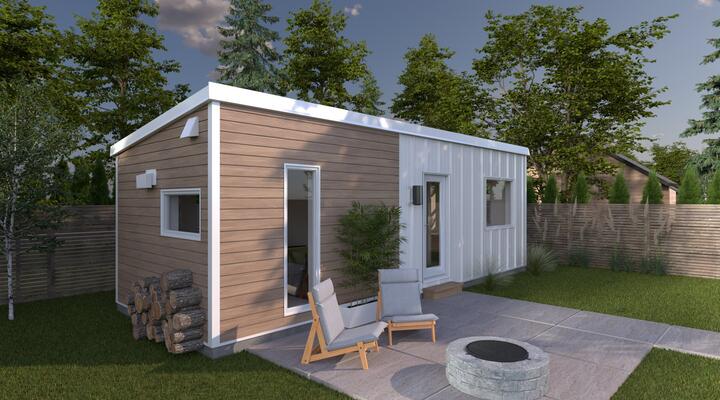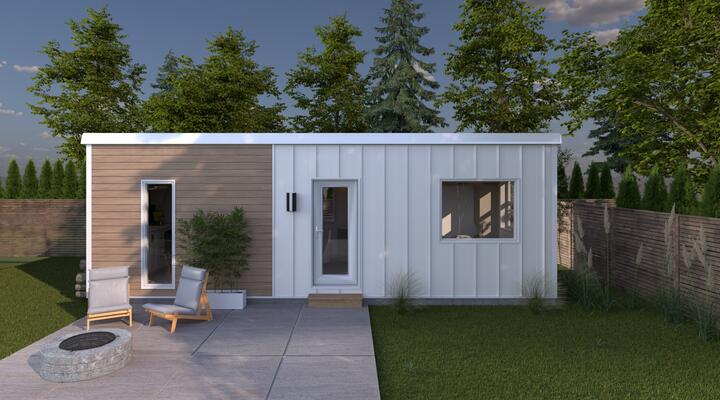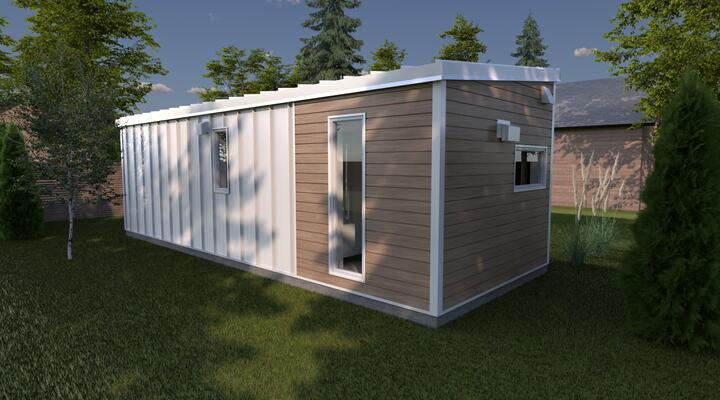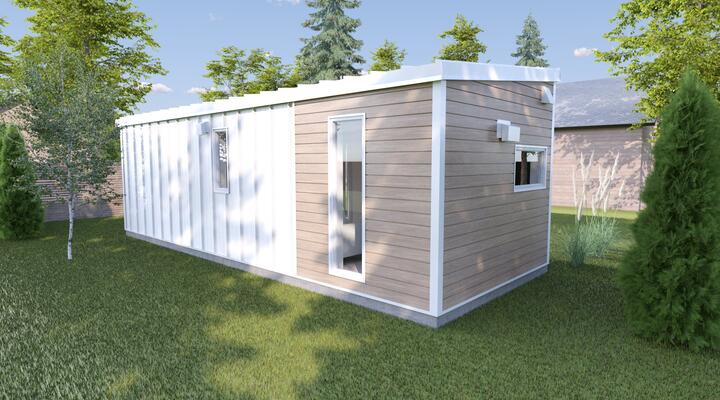 Exterior
The exterior style of the Mini 30 is contemporary. The clean and homogeneous design has been thought so that it can blend in well with any backyard. The suggested cladding is a mix of standing seam steel with hidden fasteners installed vertically with woodgrain imitation steel installed horizontally. The vertical steel is offered in three colors: black, white and charcoal gray while the horizontal steel is offered in three colors; espresso, desert and urban gray. The exterior trims are 26G steel matched to the horizontal cladding and the doors/windows are in aluminum, all black in color, except when the vertical steel is white in color. The openings are maximized on the front elevation, but there are still windows on all sides to let in a maximum of natural light. The vertical windows also create an interesting visual connection with the outdoors.
Interior
The interior layout of the MINI-30 gives the impression of a small apartment. The whole thing is divided into three distinct spaces: the master bedroom, the bathroom and the open concept living room/kitchen. The bedroom has two closet cabinets on either side of the bed and adding a storage bed base can greatly add to the available storage space. The bathroom is very functional; in addition to a 32x48 shower with glass doors, there is a space for a stackable washer and dryer, a conventional toilet and a vanity. In the open space, a full kitchen, a small living room and a dining table furnish the space. The flooring material is SPC (Stone polymer composite), offered in three different tones; maple/natural wood, gray and dark brown. The ceiling and interior woodwork are stained to match the flooring, with walls painted white for a cleaner and brighter look.