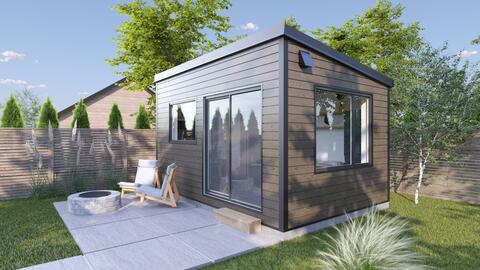 CSA certified*
The Mini 16 is the smallest unit in our foundation series intended for backyard installation. It is just under 200 square feet and is mainly intended to accommodate a single person or a couple for short stays. There are basic amenities for occasional or rental use (workers, students, family/friends) with a more than appreciable level of comfort. Thanks to its small size, adding a source of income or an additional housing possibility to your property is done without using all of the available space. This is a functional UHA (Accessory Dwelling Unit) in its simplest form.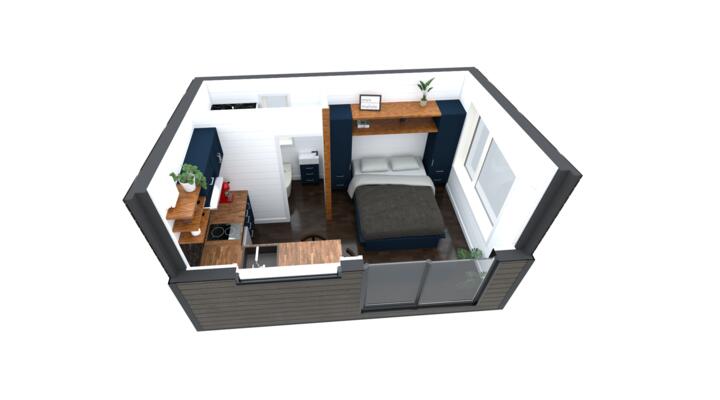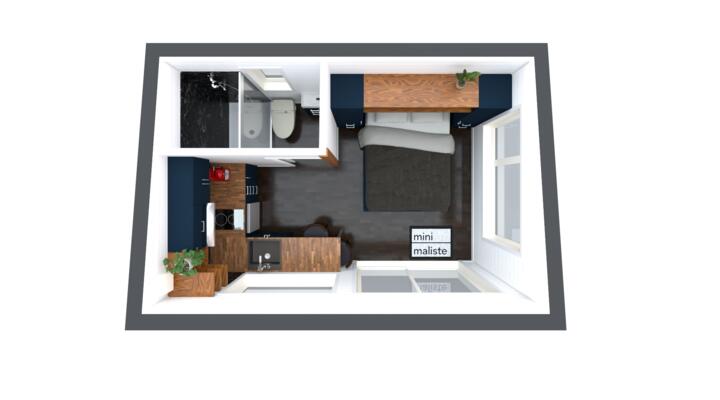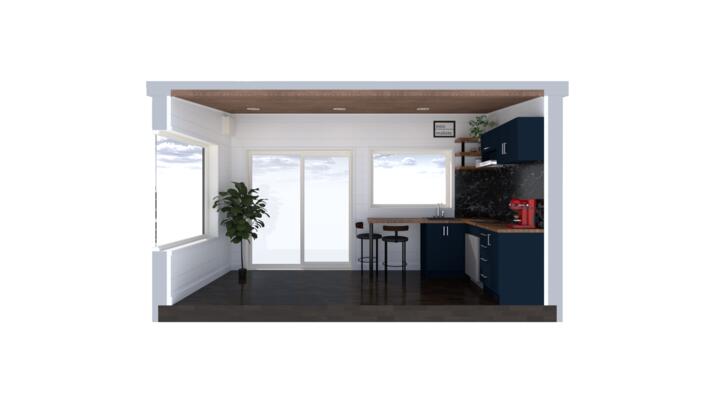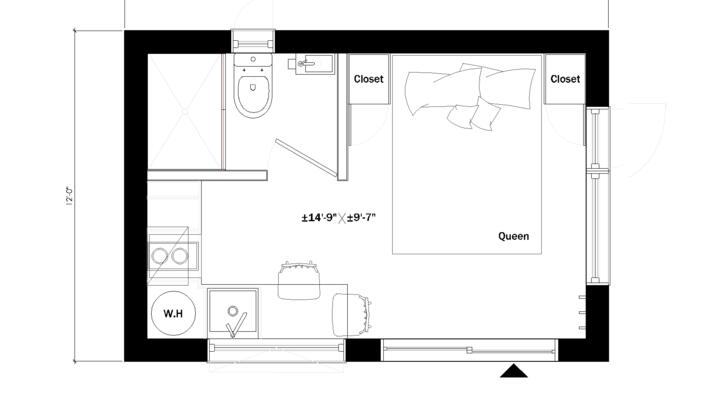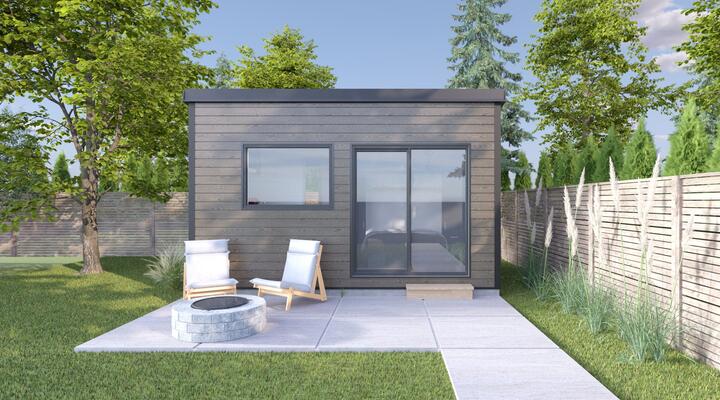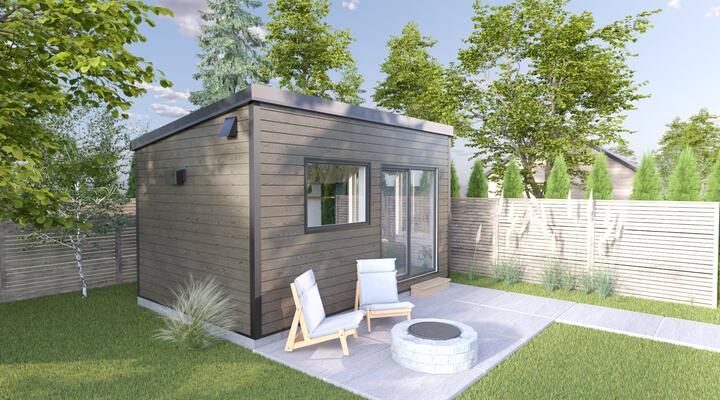 Exterior
The exterior style of the Mini 16 is contemporary. The clean and homogeneous design has been thought so that it can blend in well with any backyard. The suggested cladding is a mix of standing seam steel with hidden fasteners installed vertically with woodgrain imitation steel installed horizontally. The vertical steel is offered in three colors: black, white and charcoal gray while the horizontal steel is offered in three colors; espresso, desert and urban gray. The exterior trims are 26G steel matched to the horizontal cladding and the doors/windows are in aluminum, all black in color, except when the vertical steel is white in color. The entrance is a patio door bringing in lots of light. There is also a window above the dining area, in the bathroom, as well as next to the bed.
Interior
The interior layout of the Mini 16 aims to give an open space feeling despite the small available space. The compact bathroom includes a 32x48 shower with glass door, a toilet and a sink. The kitchen area includes a double electric cooktop, an under-counter refrigerator and a 24" sink. The counter extends to form a dining area for two people. The open space in front of the door is intended for a queen-size bed installed between two wall closet cabinets. The flooring material is SPC (Stone polymer composite), offered in three different tones; maple/natural wood, gray and dark brown. The ceiling and interior woodwork are stained to match the flooring, with walls painted white for a cleaner and brighter look.