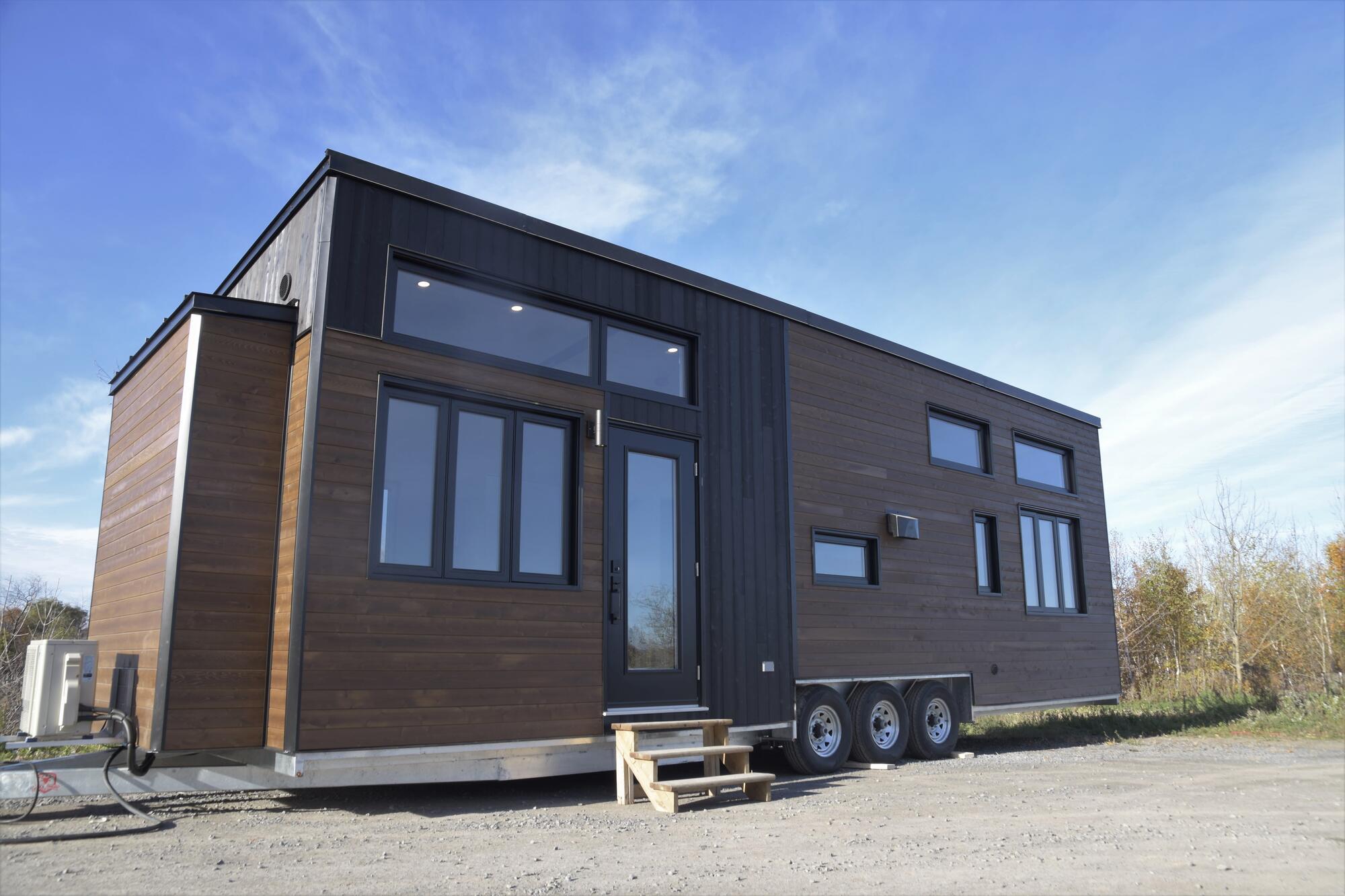 OVERVIEW
The Magnolia was amongst our first models featuring a downstairs bedroom, and it quickly became one of our most popular designs. This semi-permanent tiny house is the perfect granny flat to install at the back of your property or on a piece of land of your own. It is well suited for a couple, old or young, with the capacity of hosting 2 to 4 guests overnight with the extra loft and sofa bed. No matter the color palette, this tiny home always feels warm and comfortable.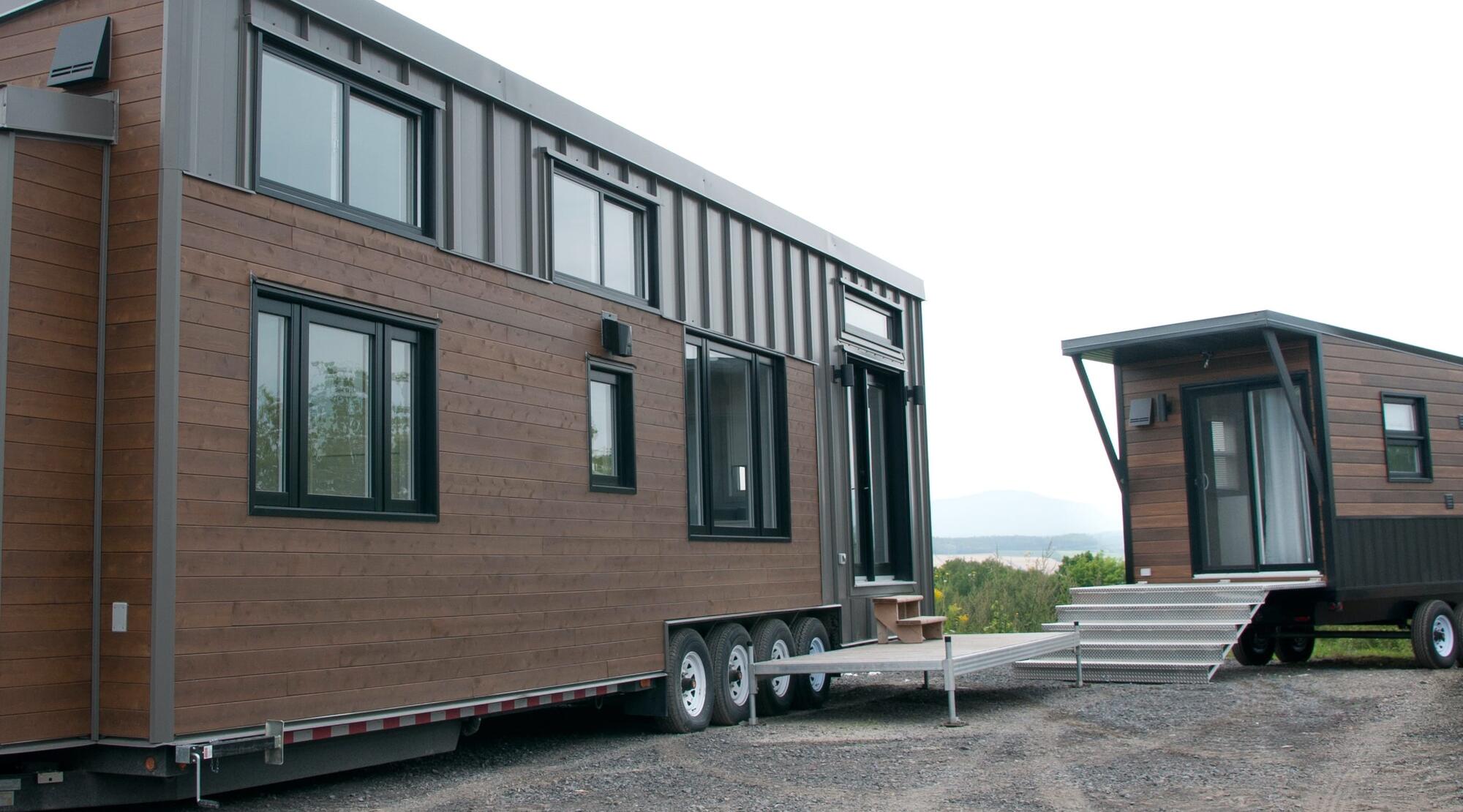 Exterior
The exterior design of the Magnolia is well balanced; the mix of horizontal and vertical siding is gracefully defined by the transition trims on the four faces of the house. This model features our classic shed roof slope, maximizing the feeling of height when you get inside. The Magnolia is our model including the most windows, especially in the living area and downstairs bedroom. The materials we can use for the exterior cladding is either a mix of horizontal wood grain imitation steel combined with vertical steel siding or a mix of horizontal cedar with vertical steel siding. All of the trims along with the roofing can either be white, charcoal or black, depending on the customer's preference.
Interior
The interior of the Magnolia is separated into 4 distinct sections: the living area, the kitchen, the bathroom and the bedroom. The sofa-bed can either face the large windows or the TV area in the bump-out section. The kitchen is in a L shape, with a peninsula that can sit two people comfortably. The addition of a folding table in the living area can allow for 4 other people to eat. The fully equipped bathroom can allow for a 32x48 shower or bathtub. It separates the kitchen from the master downstairs bedroom, which has to be the most brightful and airy of all our models. The other loft can include a queen size bed for guests and the access is with a ladder, stored next to the bathroom door. The standard interior is white painted engineered plywood siding for the walls and stained pine siding for the ceiling.