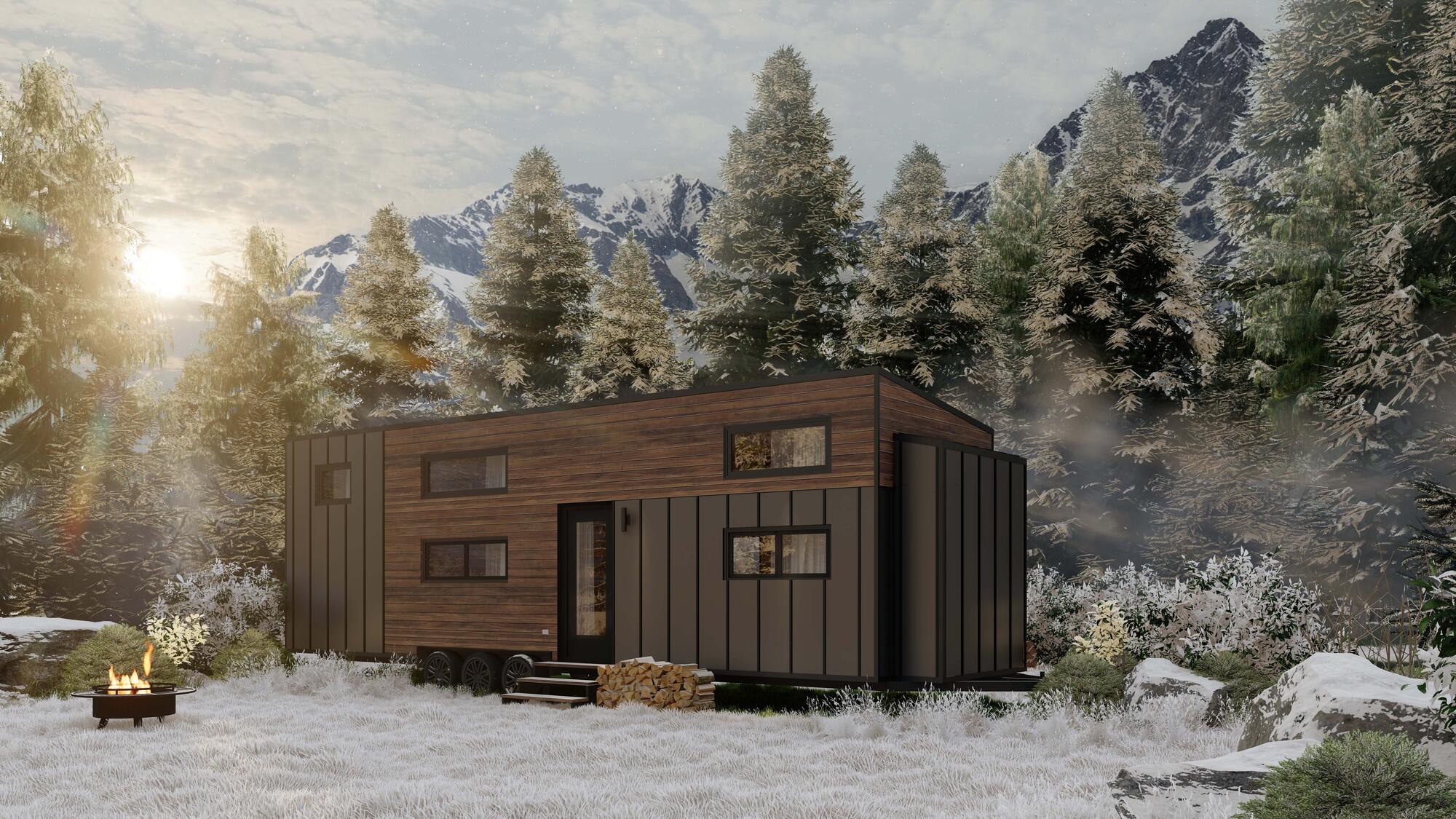 OVERVIEW
The Charme is definitely the most spacious model we offer in our standard product line. Being a little under 400 sq/ft, this park model size tiny house is well suited for families, rental projects or for anyone who needs 3 bedrooms. It can sleep up to 6 people in addition to a sofa bed option. The kitchen and the living area are combined into an open space that gets filled up with natural light through the abundant fenestration featured in this design. The dining area can seat up to 4 people, but the guests can use some love seats or the couch in the space nearby, allowing for groups to enjoy a meal together. The bathroom is optimized and can accommodate a tub or shower, whatever works best for the client.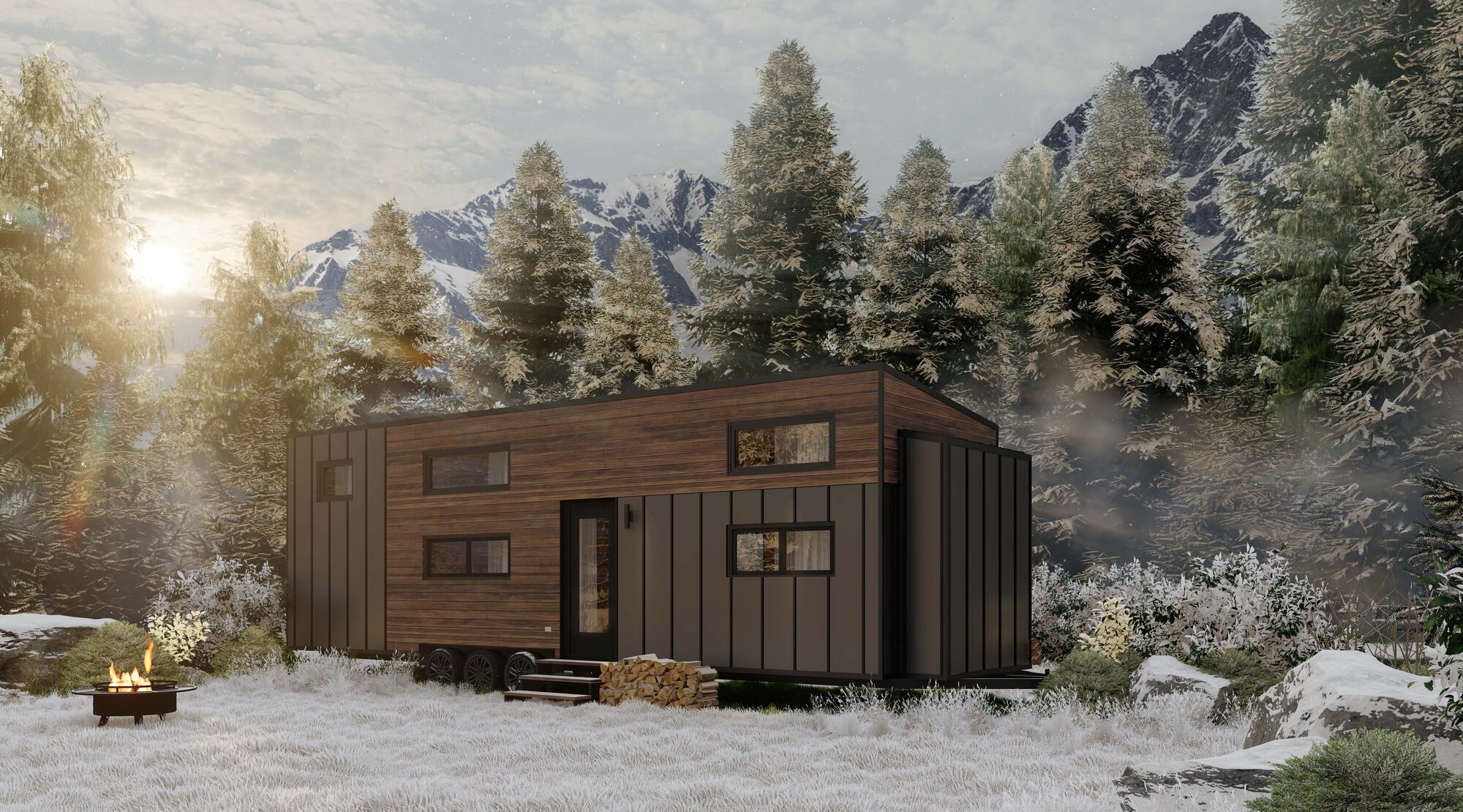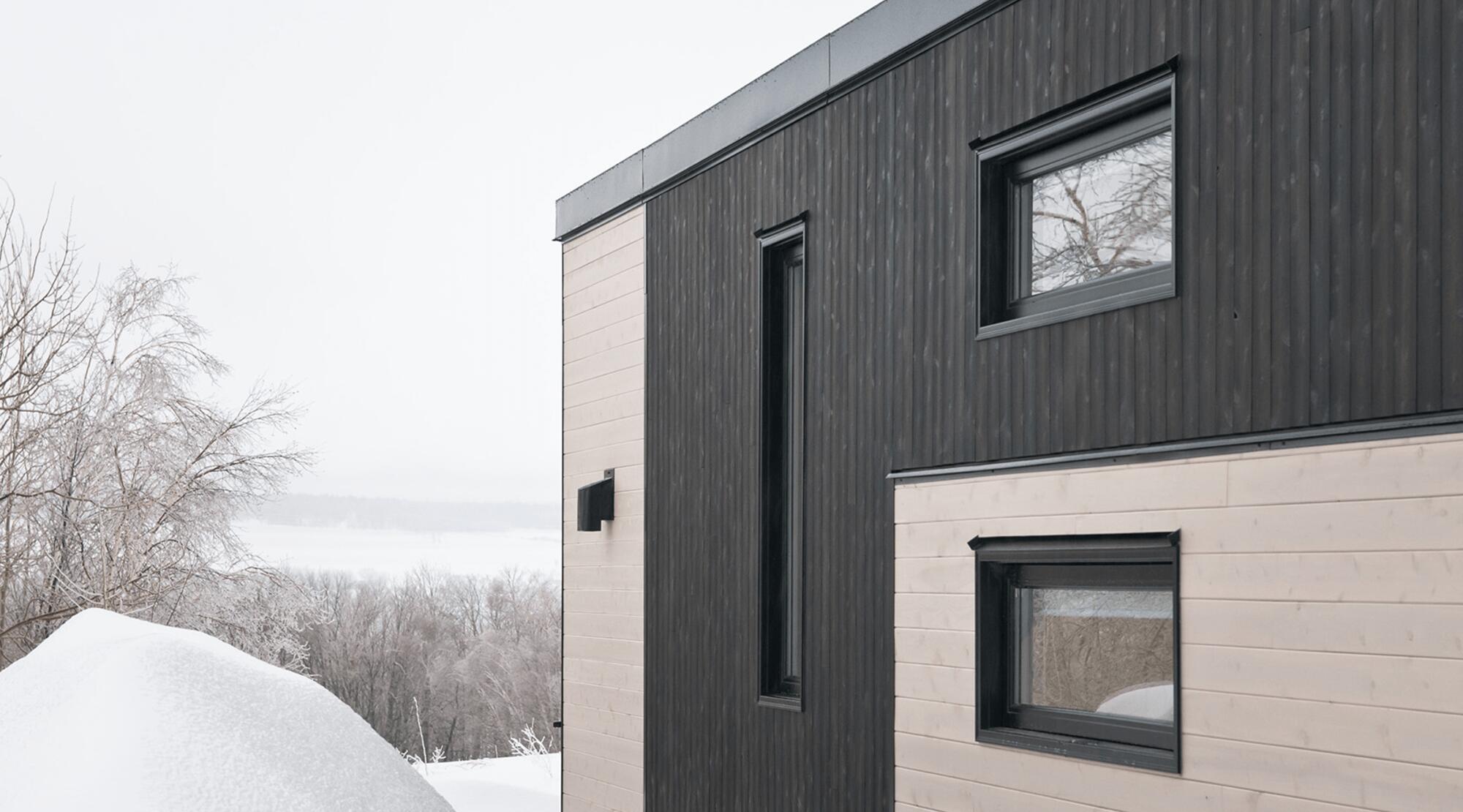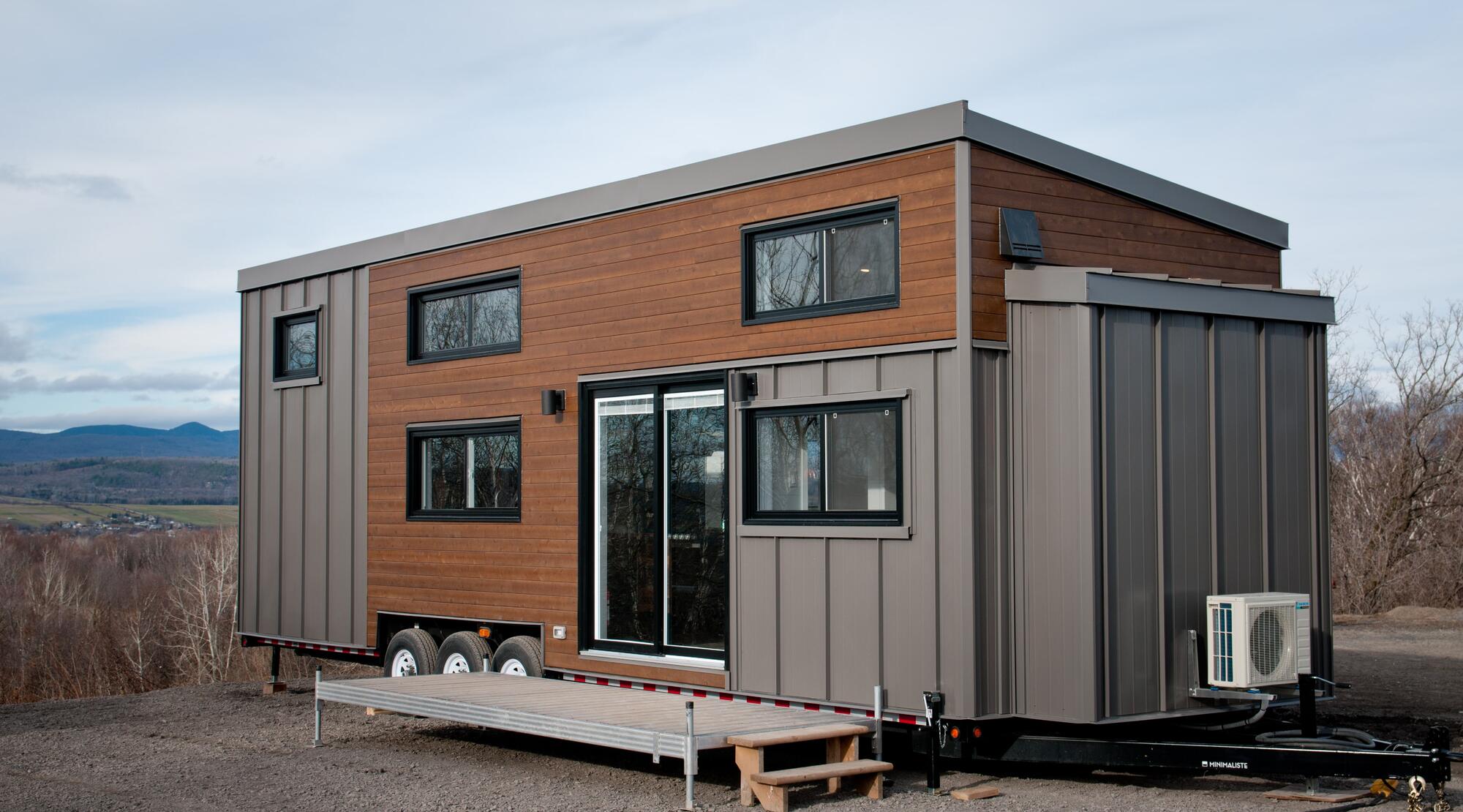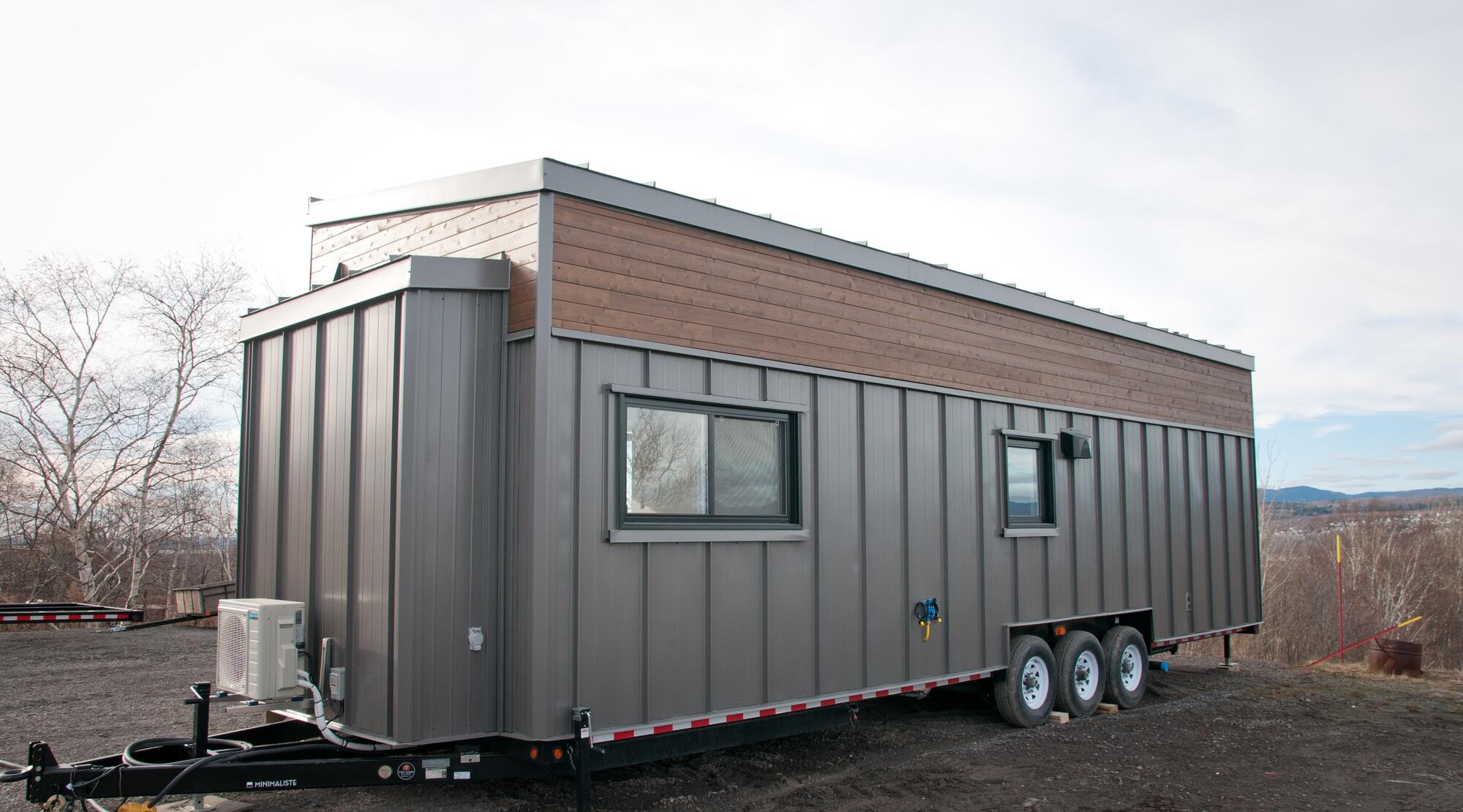 Exterior
The exterior design of the Charme is truly defined by the windows and door placement. The materials we can use for the exterior cladding is either a mix of horizontal wood grain imitation steel combined with vertical steel siding or a mix of horizontal cedar with vertical steel siding. All of the trims along with the roofing can either be white, charcoal or black, depending on the customer's preference.
Interior 
The Charme is distinguished by its open space concept. There is a loft at both ends and a master bedroom next to the entrance, right under a loft that is accessible with a ladder stored in the kitchen. This one mostly serves for storage or extra sleeping space. The access to the other loft is accessed by a storage staircase landing on a platform with a clearance that allows one to change clothes while standing up in front of the closet. This model features a fully equipped kitchen and space for stackable washer and dryer along with a complete bathroom. In terms of materials, the Charme comes standard with white painted engineered siding on the walls and stained knotty pine for the ceiling.